Boy's Life by Robert R. McCammon: Lesson Plans and Book Club Discussion Topics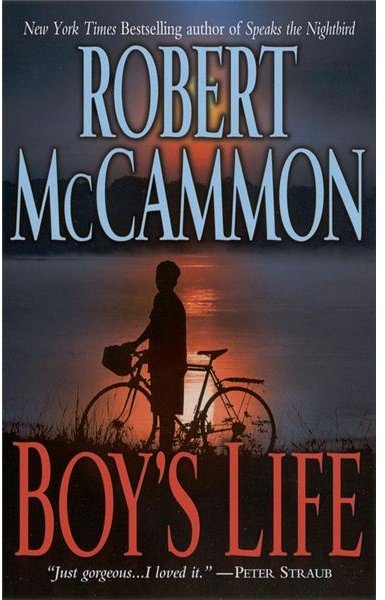 The Story
The name of the town truly captures the essence of the story, with unusual happenings blowing in and out, as if carried by the strong west wind. Cory's friends, Johnny, Davy Ray, and Ben, also accompany him on many of his adventures and misadventures, but they are by no means the most unusual residents in this interesting little town.
Meet Dr. Lezander , a Dutch WWII survivor, or is he really a Nazi? And then there's Rebel, a dog that has been prayed back to life. Why won't Vernon Thaxter wear any clothes? Is his father living or dead? Who is "the Lady" and why do whites fear her? As if she is not intense enough, wait until readers meet her husband, the Moon Man.
And let's not forget The Demon and Leatherlungs, who Cory gets to see in school each day! Add the changing times of the South during the Civil Rights Movement and a few members of the KKK to this mix and you have one heck of a novel for your students to devour.
Discussion Topics
For the most part a fantasy novel, it does deal with the very real idea of race relations and racial tension in the South during the 1950s and 1960s. For students whose knowledge of the Ku Klux Klan comes from the opening credits of "American Horror Story," this novel can give them enough historical basis to send them out to do research on their own regarding the tension and hostility that existed, and in some cases, still exists in the South today. Mixing fantasy with reality is a great way to capture the interest of all students and this novel will hold their interest for a long time.
It is also a good choice for adult book club discussions, although some adults may feel that the fantasy overshadows the reality of the South a bit too much. However, that's just one of the many things the club can discuss while reading the novel.
Downloads
This post is part of the series: Novels for a High School Book Club
If you're looking for activities to supplement your advanced English students' studies, try starting a high school book club! These overviews, PowerPoints, discussion questions and short assessments work extremely well in both the classroom and social setting.