Nineteen Minutes: Lesson Plans and Book Club Discussion Ideas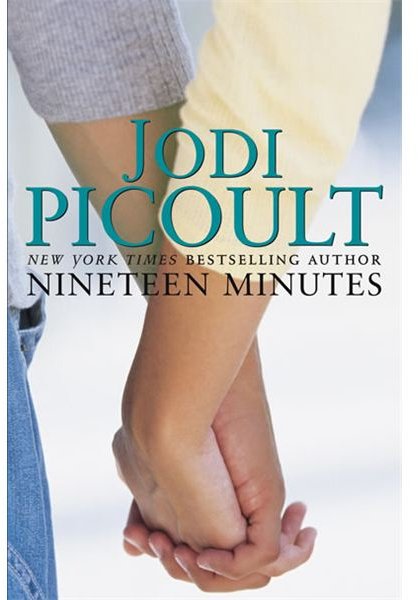 The Story
Nineteen minutes is the amount of time it takes high school student Peter Houghton to destroy the serene lives of the residents of Sterling, New Hampshire. Nineteen minutes is the amount of time it takes for him to enter his high school and kill 9 classmates and 1 teacher and shatter the lives of countless others, including his parents, his one time friend Josie, her mother Alex, and the heartbroken families of all of his victims.
It took longer than nineteen minutes, though, for Peter's life to change. His change began early on, from elementary school when he was a target of repeated bullying and intimidation. Those years of torment are what led to his horrific actions and now, the idea of bullying and murder are the only topics the town can discuss, as Peter faces trial for the slaying of ten people.
Reading the Book With Your Students
This novel, told in flashbacks from different points of view, is a difficult read, especially in the light of last year's Newtown Massacre. However, for students and for book clubs looking for a timely commentary on the violence in our schools, Jodi Picoult's novel is not as dense as some other novels dealing with shootings, such as I Know This Much Is True, and not as true crime based as the interesting, but highly disturbing non-fiction work Columbine, which would make for a thought-provoking companion read to Picoult's fictional work.
Using this novel in a classroom setting should only be undertaken by veteran teachers, who can guide the conversations effectively, without letting students become too overcome by emotion. It is perhaps a better read for book clubs, where adults can separate the fiction of the novel from the reality of America and engage in a thoughtful discussion on how well the author captures the real sense of what is, at times, so wrong with our youth today. Not a novel for someone who has lost a child to school violence, it is however, a well written, sad, and poignant read that adults will come to appreciate.
Downloads:
This post is part of the series: Novels for a High School Book Club
If you're looking for activities to supplement your advanced English students' studies, try starting a high school book club! These overviews, PowerPoints, discussion questions and short assessments work extremely well in both the classroom and social setting.