The Thirteenth Tale: Lesson Plans and Book Club Ideas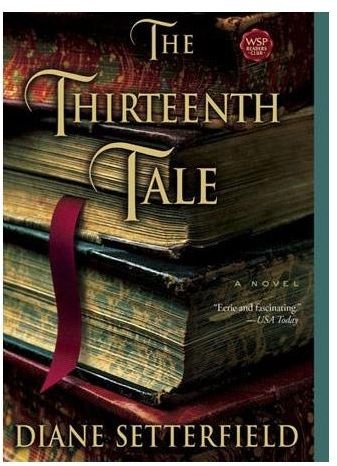 When Vida Winter, a recluse novelist finally decides to spill her family secrets, nobody will ever be prepared for the "truths" she is about to reveal. Margaret Lea is the lucky newbie writer who will be spending time with Vida in order to put her amazing life story down on paper.
Part a mystery, partially a ghost story, and undoubtedly one of those novels that will have readers burning the midnight oil, The Thirteenth Tale is perfect reading for students and book clubs alike.
Reading With Your Students
For teachers who want to use this novel in the classroom, it is an excellent opportunity to teach the elements of a mystery story while also placing a heavy emphasis on an unreliable narrator. Vida Winter is a thrilling character, but not someone readers should trust, and they will soon see that. However, have students examine their feelings and instincts about Margaret. Can she be trusteed? And why has Vida selected her, of all people, to reveal her life's mysteries to? There must be a connection of some sort, so encourage your students to make inferences and see how close they can come to solving the surprising ending before they get to it.
"Once upon a time there were two little girls…"
Do book clubs need any more sentences in order to draw them in to a stirring story? Avid readers will delight in discussing all the hidden clues within the novel that lead both Margaret and readers toward the "three truths" that Vida promised. It is also a novel that lends itself to a "theme" party for a book club meeting; serve tea and scones and dim the lights as you discuss the novel's finer points.
Teachers can access the test and PowerPoint for their classes and book club members can use the discussion questions in the PowerPoint to develop their own questions for discussion. This novel has something for everyone and it will not soon be forgotten!
Downloads
This post is part of the series: Novels for a High School Book Club
If you're looking for activities to supplement your advanced English students' studies, try starting a high school book club! These overviews, PowerPoints, discussion questions and short assessments work extremely well in both the classroom and social setting.