Music Enhances
Music educators, music therapists and parents of handicapped children, more accurately referred to today as special needs children, all agree that music enriches those children's lives. The purpose of this article is to highlight specific issues, resources and examples that will provide a springboard for positive achievement in the classroom, the community, and at home.
The Law Is Clear
With the passage of the "Rehabilitation Act of 1973" and the amendments following under Section 504, school districts are required to address issues facing the everyday learning environment of the handicapped or special needs student. In addition, the "Technology-Related Assistance for Individuals with Disabilities Act" set in place a consumer-responsive statewide delivery system in every state, making assistive devices and training available to families who need the help.
Parents and educators working closely with one another to develop the special needs student's IEP (Individualized Education Plan) produce the best case scenario for all concerned. Every educator or staff person who works with the special needs child throughout the school year, including the music educator, needs to be a part of all IEP meetings.
Music a Joint Effort
Music Therapy and Music Education do not offer the same benefits to the handicapped child, though both play major roles in overall growth and development, according to professionals in both fields. Jennifer Sokira, Board Certified Music Therapist and founder of the Connecticut Music Therapy Service, puts it this way. "The goal of Music Education is to learn music, and the goal of Music Therapy is to improve the client or student's health."
Working in both private and school settings, Ms. Sokira designs music programs and uses a number of techniques to achieve positive goals. Some examples are the inclusion of different adaptive instrument devices, like switches that allow those with a broad range of physical or cognitive abilities to play music together in a group setting while still working at his or her own level.
There are many other assistive computerized programs available across the country for the handicapped or special needs child, as well as basic things like velcro bands for those who find it difficult or impossible to hold certain instruments. Ms. Sokira also finds other adaptive resources helpful like those for the non-verbal child who may profit from videotaping sessions with the Music Therapist, or listening to a variety of music recordings. "Especially with those on the Autism Spectrum, we find that employing these methods actually improve skills like turn-taking and fluency of sound and style."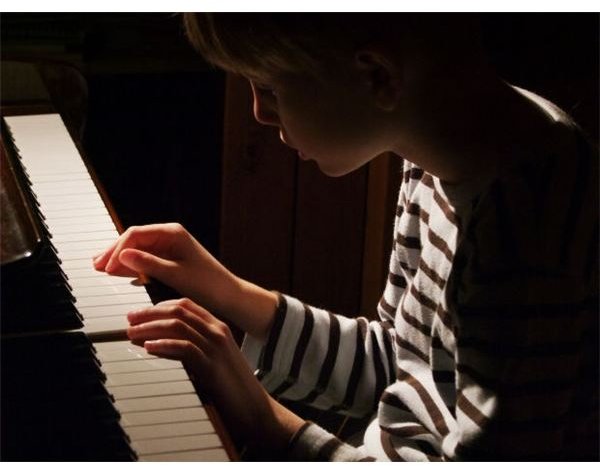 Kay Luedtke-Smith, Senior Music Therapist for the nationally renowned Fraser School in Minneapolis, MN, adds that using multiple teaching methods in an inclusive setting (typical needs and special needs kids) is valuable to both groups. Mainstreaming is becoming quite common in public and private education, and the music teacher should be playing a vital role in this process.
Since 1935, the Fraser School has led the way in this mainstreaming with proven success. Ms. Luedtke-Smith suggests additional simple techniques she's used over her twenty years of experience at Fraser, including some specifics for the non-verbal child. Singing instructions instead of speaking them, using repetition of sounds or phrases, and something called "slow language," which calls for the child to fill in missing beats of a familiar song. "Eventually, most of these children will even begin to supply the missing word or words to that song," she says.
Reiterating that music truly is a universal language, she sees that children with emotional issues find great release when playing the drums or guitar. This is probably because those instruments call for more physical contact and they can be outlets for expressing frustrations in a positive way.
Parental Support A Must
At home, parents and caregivers must be involved in the child's overall learning process if maximum goals are expected to be met. Many homes have piano or keyboard access and provide nice music interaction for parent and child. It can be fun and very helpful in reinforcing what the special needs child has learned in the professional music setting. "The following researched strategies have been found to be related to more positive student attitude and behavior patterns and greater achievements overall," says Stephen F. Zdzinski, Assistant Professor of Music Education at the University of South Carolina's School of Music in Columbia. Writing in the "Piano Pedagogy Forum" he points out specific steps parents may take to make music more profitable and enjoyable for their special needs child.
Singing with and listening to music with your child, providing musical materials for your child, taping the child's performances and taking children to concerts and other musically oriented events all work to this end. When teaching the special needs learner how to play piano, other aides which create a better environment include the use of color coding notation, flashcards and even "pictures of the song." Keeping the pieces simple, familiar and repetitive are other keys to progress for the special needs learner, he adds.
Another great way to increase a child's love for music is to consider private, one-on-one lessons. Using this opportunity, it becomes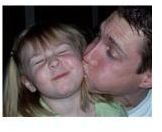 more possible to mainstream children with special needs through concerts and recitals as well as performances at church or school.
However, finding the right teacher is a must, or more harm than good can result. Though every child is unique in his/her learning style, a special needs child tends to "blossom" under the direction of a caring, patient teacher.
Another plus is that typical students are finding that sharing the spotlight with special needs students is a wonderful learning experience for everyone; working together to show off new music accomplishments is much more fun in their blended setting!
Research and Life Experience
Though more research continues on the specific growth and development areas affected by music education, the majority of music and health professionals wholeheartedly agree that the special needs child, the family, classmates and community all benefit when handicapped children are exposed to inclusive forms of music on a regular basis.
Kelly Steitz, mom of a 6-year-old with cerebral palsy, has seen this firsthand after taking her child for only six months to Donna Johnso-Uzoigwe's music classes in the San Francisco Bay area. She says that her daughter who usually makes only crying or grunting sounds has actually been verbalizing after leaving music class. "Sometimes this lasts for a few hours and other times for a few days!" She makes both vowel and consonant sounds and is in a much better mood after her sessions with the Bay area Licensed Speech Pathologist who uses many adaptive measures, including switches and icons. "It's been an amazing experience," Kelly says, and one that her daughter totally enjoys!
References
Jennifer Sokira, Board Certified Music Therapist and Founder, Connecticut Music Therapy Services (Phone Interview, October 20, 2010)
Image: F01 by tkoscak under morgueFile Free License
Kay Luedtke-Smith, Sr. Therapist, Fraser School, (Ed. and Rehab. Programs) Minneapolis, MN (Phone Interview, October 20, 2010)
Author's personal experiences
"Sounds of Learning Project," University of North Carolina, Greensboro (Article:"The Impact of Music Education on a Child's Growth and Development") Author, Dr. David Teachout, Association Professor and Chair, Music Department, UNCG, Greensboro, NC
Stephen F. Zdzinski, Assistant Professor of Music, USC, Columbia, SC
Image: A KISS by audbliss under morgueFile Free License
"Laws Related to Assistive Technology" from

Everyone Can Participate:Adapting Music Experiences for Students with Special Needs,

Authors. Laurie A. Freeman, Central Wisconsin Center for the Developmentally Disabled, and Faith L. Johnson. Milwaukee Public Schools.
Kelly Steitz, parent of a special needs child, San Carlos, CA (email message, October 23, 2010)
"Piano Pedagogy Forum," University of South Carolina School of Music, Columbia, SC, 2002
This post is part of the series: Special Education Activities
With many innovative approaches to teaching children with disabilities, educators, coaches, and volunteers alike can find exciting, rewarding ways to share expertise with the special needs population!