SBST Enhances Educational Development
In the education field, the term SBST is frequently used to describe various support staff services. But to those working in the area of special education, SBST refers to the team charged with the implementation of a special needs student's' IEP (Individualized Education Plan). Under the Individuals with Disabilities Education Act (IDEA), any child receiving special education services is required to have an IEP. This team is formed to enhance a child's learning process and development, or, in other words, to be the child's "helping hands," while also encouraging and assisting in his/her independence goals.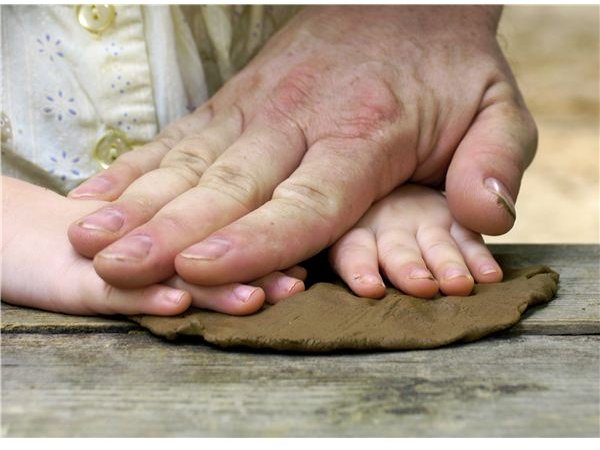 SBST Seeks Excellence
The endless discussion regarding who should make up the SBST is often heated, confusing and sometimes even scary, But when all is said and done, there really is no one formula for assembling the team. Most agree, however, that there is one essential point that must be considered before team members are chosen. That essential clearly centers around a child's specific disability and his/her unique needs. These needs may stem from physical, mental or emotional challenges (some cases, all three) and the SBST should be trained to recognize and deal with each area of concern. So who are the people most often brought together to serve a child's best interests? Ideally, the child himself should be included, even in IEP Meetings on a limited basis. Then, teachers who have more than a purely educational background, preferably experience in working with or having a special needs child themselves, could be particularly instrumental in guiding School Based Support Teams. As one parent put it, "Our autistic son's first SBST was absolutely phenomenal since the team was led by a teacher with 30 years of experience working with autistic children. Everyone and everything seemed to fall into place that whole year and he made tremendous progress!" The parent continues to share that the next year was a nightmare, "not because the new teacher was bad, but because she was very inexperienced in the specifics needed."
In addition to the child, the lead teacher (often called the case manager), parents, other teachers, the school nurse and even outside therapists could serve on the special ed SBST. It is also common to invite an outside advocate if parents or others in the group deem it necessary. So how many people should be on such a team? Again, no specific requirement is in place. In some situations, depending on a child's primary issues, only two or three people may be the answer; in other cases, teams have functioned extremely well with 10 or more members on board.
Those SBST "H" Words!
Most people know that even the best intentions sometimes cause more problems than solutions. That is, "we can actually help too much resulting in more harm than good. Though it serves a worthy purpose overall, the SBST as it applies to special education, can sometimes overstep the boundaries of advocacy to the point that a chlld's independence goals get sidetracked!" Nancy Hinkley with Cornell University's Employment and Disability Institute, School of Industrial and Labor Relations Extension Division, says that there can be the danger of "over aiding or over providing," which sometimes takes away a child's incentive to become more independent. Certainly each child's safety is first and foremost, but taking the obvious into consideration, the SBST should also provide plans and supervision for trying new things with a child who wants to become more mainstreamed. Introducing appropriate exercises (physical or mental), or equipping a child to simply accomplish fundamental tasks never before tried, are areas which the SBST should explore. However, without parents and other family members participating and reinforcing, the team's efforts will not come to fruition. "We believe that the person-centered concept produces the best long term outcome when families, including siblings, work alongside teachers," Ms. Hinkley added. In summary, SBST is intended to assist, protect and motivate a child with special needs…not to hinder.
The SBST Concept – A Good Investment?
Like any other investment, a person needs to investigate, compare and be alert to his/her personal goals. Certainly a child with disabilities is worth the extra time and resources required to pull together the best support team possible. Parents should start early by consulting with medical professionals for a documented diagnosis and then come to the table with clear and reasonable expectations from the school's administration. Getting off to the right start is key and sets the pace for relationships down the road.
What should parents and providers expect from a strong SBST in special ed? 1) great administrative leadership, 2) qualified teachers, 3) frequent professional development, 4) parental and professional teamwork, and 5) a focus on identification of student "problem areas" and developing proper classroom strategies. While these characteristics represent the best case scenario, obviously the lack of strong leadership and professional development, poor communication and minimal parental input will lead to a detrimental outcome, according to April Tunno, special education teacher and parent of a special needs child.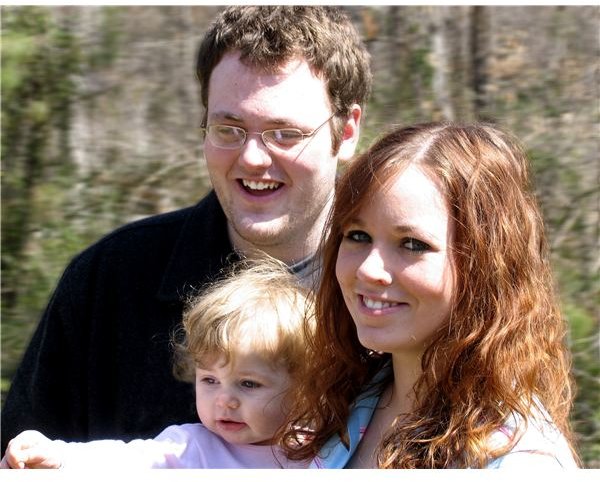 Sources
Blessing, Carol (CSW). Program on Employment and Disability, Cornell University, "Infusing a Person-Centered Approach into Transition Planning for Students with Developmental Disabilities" (January 2001)
Hinkley, Nancy A., (MSEd, CAS). Teaching Staff/ Project Manager, Cornell University's Employment and Disability Institution, School of Industrial and Labor Relations Extension Division (Phone Interview, May 19, 2011)
Manzer, Joel. Parent of Autistic child and Lead Editor, Autisable.com
Tunno, April. Special Education Teacher and Parent
Wright, Pamela Darr (MA, MSW, LCSW) and Wright, Peter W.D., Esq. "Your Child's IEP…Practical and Legal Guidance for Parents" (1997)
Image Credits:
Helping Hands by anitapatterson under Morguefile free photo license
Family 3 by anitapatterson under Morguefile free photo license
This post is part of the series: Special Education Activities
With many innovative approaches to teaching children with disabilities, educators, coaches, and volunteers alike can find exciting, rewarding ways to share expertise with the special needs population!