Five Novel Suggestions for Students with Special Needs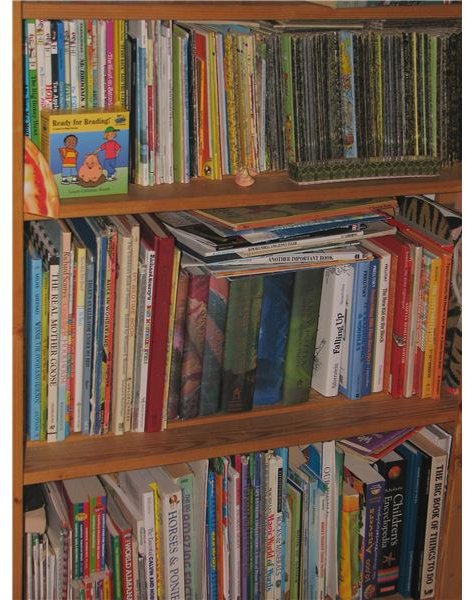 "Novel" Ideas Make Learning More Fun
Randomly choosing a book off the classroom or library book shelf is not a good move for supplementing any lesson plan, and it's especially counter-productive in the special education classroom. Since great reading materials are still an essential form of learning enhancement, educational professionals today can make specific and relevant choices to share with students through a wealth of available resources, including great novels!
"Read" Your Students
Teaching in the special education field is both challenging and rewarding, and it's particularly important to engage each student on his/her level of interest and skill. According to Ellen Notbohm, award winning author and columnist, choosing a great novel for the special ed. class "likely means choosing more than one." She references the fact that most special ed. students read on different levels, their learning styles as a whole vary, and even life experiences may be more narrow.
Having said that, two of the most important factors in choosing a novel for these students are
Will the student be able to read the subject matter? and

How does the student learn best?
"Visual learners generally do poorly with material read aloud only," she says. "Students struggling with decoding may comprehend better if listening to the book recorded on iPod while reading along." There are those students who enjoy acting out chapters or scenes from books while the book is read by someone else, and in some cases, even music can be worked in as a reinforcement learning tool. Then there are the graphic novels which kids of all ages and special needs sometimes prefer. These "picture books" hold interest longer and increase a student's vocabulary without causing some of the frustrations struggling readers often experience. With all of these points in mind, educators from various school systems have some great suggestions for your reading list!
S t r e t c h Students' Imaginations
Some of the best recommendations include:
The Lightning Thief by Rick Riordan is especially good for teaching in the special ed. classroom setting as "its main character, Percy Jackson, learns that his own learning disabilities are what makes him different and powerful," says Carol Emmerich, founder of Firecracker Learning.
The Lion, The Witch, and The Wardrobe by C.S. Lewis has been around since the late 1940's and is still captivating children of all ages with its fantasy through the "Chronicles of Narnia." Its emphasis on morals is presented in such a way as to keep interest peeked in typical as well as special needs classes. It's quite adaptive to team teaching when special needs students are mainstreamed.
The Carrot Seed by Ruth Krauss is another book that has had a profound effect on many young children's view of themselves. In this story, a little boy plants a carrot seed that everyone insists will never grow; he even shocks his parents with such resolve by standing his ground no matter what others think or say about his endeavor. The outcome is overwhelmingly positive.
The Mixed-Up Files of Mrs. Basil E. Frankweiler by E.L. Konigsburg, winner of a Newberry Medal, is one of several books by an author who relates to the longings, pain and triumphs of kids who have experienced some, or all, of these circumstances.
Alice's Adventures in Wonderland by Lewis Carroll and William Shakespeare's "Macbeth" are offered as great examples of secondary level novels. High school special education students often find these classics in their curriculum as part of HS Diploma certification requirements. The works of Shakespeare, in general, span all levels of learning when a dedicated teacher finds a way to be creative!
References
Carol Emmerich, Founder and President of Firecracker Learning, https://www.facebook.com/pages/Firecracker-Learning/192096190806962?v=wall
Ellen Notbohm, Author and Columnist, (An Amazon Top Ten Autism Book since 2006)
San Lorenzo High School Special Education Website, https://www.slvhs.slv.k12.ca.us/curriculum/spec_ed.htm
Source: author's own experience
Image Credit: Morguefile.com/jppi, https://mrg.bz/NHimkD
This post is part of the series: Special Education Activity Tips
These articles highlight positive learning experiences through a variety of special needs activities and classroom approaches.