Why Have a Speech Language Pathologist in a Preschool?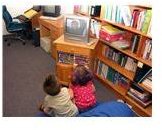 What's It Worth to You?
Why have a speech language pathologist in a preschool? Early intervention by speech pathologists can provide golden opportunities for
the verbally challenged child, and many parents and experts agree that the preschool with speech therapy in its curriculum is priceless!
The proper assessment and diagnosis of vocal disorders, including problems with communication, swallowing, and fluency, are among those dealt with by the speech pathologist. Educators and parents agree that speech pathologists are necessary in preschools more than ever as each child prepares to meet today's high expectations of kindergarten and elementary school.
Where Are These Professionals?
According to a University of Toledo College of Health Sciences Survey, about half of the Speech/Language Specialists now work in schools, with that number expected to rise. There is a dramatic increase in referrals of preschool and school-age children who have speech, language, or hearing challenges. There are, of course, several professionals who have their own practices or work in association with hospitals or clinics. Many of them meet clients in the home, which creates a more comfortable setting for some individuals. Regardless of the setting, strides are being made across the country with positive outcomes reported.
Is It All About Talking?
Although the role of the speech pathologist in a preschool brings to mind the learning of verbal communication skills, there is much more on the table. For example, many children on the autistic spectrum may not achieve all the speaking goals that other children may gain from speech assistance. However, the role of the speech/language pathologist also "speaks" to other communication techniques proven extremely useful to the autistic child's performance. Teaching the proper use of electronic talk devices, helping an autistic child to build word concept skills and speech pragmatics, are all part of non-verbal teaching methods that are taking the non-verbal child to new levels of accomplishment.
In addition, research over a span of forty years has shown that educational curriculums that include Pre-K instruction, staff development and training models, and accountability assessment are programs worth looking at more closely. One such technique is the HighScope Preschool Curriculum, www.HighScope.com, which is built around teacher and child-related learning activities in five main content areas. Included approaches are language, literacy, communication and social development. HighScope is compatible with state standards for program implementation as well as Head Start Performance Standards and Child Outcomes.
Why Start So Early?
The answer to why it's important to include speech/language therapy in preschool education is both interesting and complex. Reasons vary from basic assistance with language and pronunciation skills to more urgent problems like stuttering, hearing impairment, swallowing disorders, or lack of appropriate communication for a child's age level.
Proper assessment is key followed by the initiation of a specifically tailored program designed by the speech pathologist. If there is one common component in the treatment of vocal disorders, most professionals readily agree that it's one word–practice. Dr. Elaine Schneider, a California licensed and certified speech and language pathologist, has worked with the early intervention population since 1983. This award-winning author, educator, and founder of an early intervention company called Baby Steps, says, "Without a doubt, speech pathology definitely works!" She emphasizes that regardless of her working environment with the preschool child, parental involvement is an absolute must to obtain the best, long-lasting results.
Her four-step program consists of four pillars of CARE, including consistency, appreciation, responsiveness, and empathy. These methods "push" a child without going beyond the child's zone of proximal development, and, according to Dr. Schneider, the adults are then moved into the next zone toward success. Babies and toddlers cue parents daily in unique ways, and teaching parents to recognize these cues is imperative. She likes to include the parent or caregiver in her sessions with each child so techniques can be carried over through practice after the therapy time is over.
She further shares the importance of "touch" in working with toddlers on her website www.touchtimeinternational.com. "Using touch as the first language of communication gets us down to the child's level," she adds. And from there the preschooler is on the way to achieving at his or her expected levels.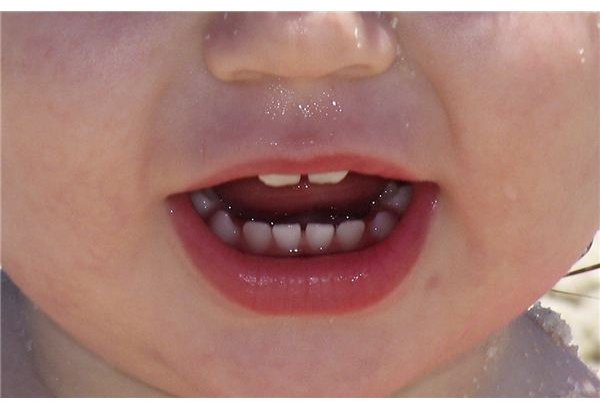 "Massaging Your Baby, The Joy of Touch Time," by Dr. Schneider, gives more insight into improving communication between you and your little one.
The role of the speech/language pathologist in preschool is truly paving the way for all children needing an extra boost in verbal and non-verbal communication skills. Parents and caregivers need to make it a priority to research all available preschool services and then reinforce program activities at home!
Sources
The University of Toledo, College of Health Sciences (CHS Webpage)
Dr. Elaine Fogel Schneider, Certified Speech/language Pathologist, Adjunct Faculty for Nova Southeastern University, Author and Speaker
"Speech Pathology Career Overview," Mayo School of Health Sciences
HighScope.com, Preschool Curriculum Resource Link
"Special Therapy for Autism" (article by Lisa Jo Rudy) About.com Guide
Image Credits: ChildGroup 072.jpg Morguefile.com
Babyteeth2.jpg, Morguefile.com
This post is part of the series: Special Education Activity Tips
These articles highlight positive learning experiences through a variety of special needs activities and classroom approaches.