Discover these Language Objectives for Aphasia in Young Students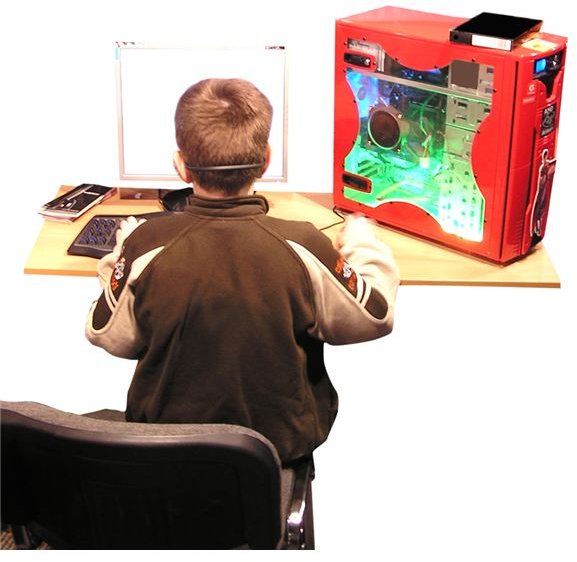 What Is Aphasia?
In general terms, Aphasia is a term relating to the loss of language ability. It can refer to "any impairment of the ability to use and/or understand words and can be used to describe loss of one or more of the following abilities," according to Professor Mark Dubin of the University of Colorado:
. ability to speak
. ability to write
. understand speech
. understand written words
He further explains that there are two subcategories:
. Broca's aphasia (one can comprehend what is said but can't produce speech)
. Wernicke's aphasia (one can produce speech but can't comprehend it)
Language objectives for aphasia in young students must be carefully designed to meet the student's individual needs, and a clear understanding of the above points is essential to that planning.
How are Language Objectives Reached?
The most cutting edge technique for reaching specific language objectives for aphasia in young students involves the use of assistive technology such as speech generating devices (SGD's) and the iTouch and iPad. Therapists at the Vanguard School in Malvern, PA provide services that promote improvement in receptive and expressive language skills, written language skills, non-verbal communication, and socialization. They are finding that students who are anomic (inability to find words) are seeing tremendous progress through the utilization of these aids as well as new Aphasia Therapy computer software. "Current technology should have an amazing impact as the use of the iTouch or the iPad would allow a child immediate access to visuals along with voice output," says Susan Gohean, Speech and Language Therapist at the Vanguard School. Programs like "Aphasia Tutor 1 and 2," auditory comprehension and reading comprehension software, are also highly recommended by several other leading speech therapists, as well as families who've seen great results.
Additional methods include:
. Speech Therapy with picture cards, picture boards, workbooks, and muscle-strengthening exercises
. Music Therapy (some kids can sing even if talking is not possible) rhythm, rhyme and repetition of sounds
. Surgery (sometimes necessary before the therapist and/or teacher plan attainable objectives)
What Causes Aphasia?
Stroke or brain injuries are the common causes and before any rehab can take place, the primary cause must first be stabilized or treated. Then, and only then, can the therapist begin the rehabilitation phase. A study of 57 children and adolescents with mild to moderate-severe closed head injury found that more than 18% had poor auditory comprehension of syntactically complex sentences, but only 2% had trouble understanding single words. Depending on its severity, there are many great resources now available to help treat Aphasia, and in younger children these are proving especially successful in helping them to achieve language objectives one word at a time if necessary!
Does Aphasia Prevent Achievement?
Though each child may differ, a student with Aphasia may no longer be frustrated or isolated! Health, technology, and education professionals all agree that these students have greater potential than ever to learn, adapt, and become productive citizens. Whether speaking through assistive devices or recovering the speech that was already learned prior to the Aphasia, younger kids are in the best possible place nowadays to deal with this impairment. Just ask Pamela Haven, parent of a son who has lived with Aphasia for the past 28 years. She says that although there were some who thought that she should only concentrate on getting him government assistance, she knew that one day he had the potential to do more with proper treatment and therapy. "He is now married with two children….was driving for a living until he got a promotion to a lead person, and now proudly holds the keys in his pocket to a rather large company." She adds that he even gives his wife diabetes shots, "which totally shocked me!"
In summary, it is imperative to note that with Aphasia, as with any disability, continued medical consultation is a must since your child/student's condition is one that needs consistent monitoring. Language objectives for aphasia in young students are becoming more and more positive with health professionals, educators and parents working together to accomplish goals.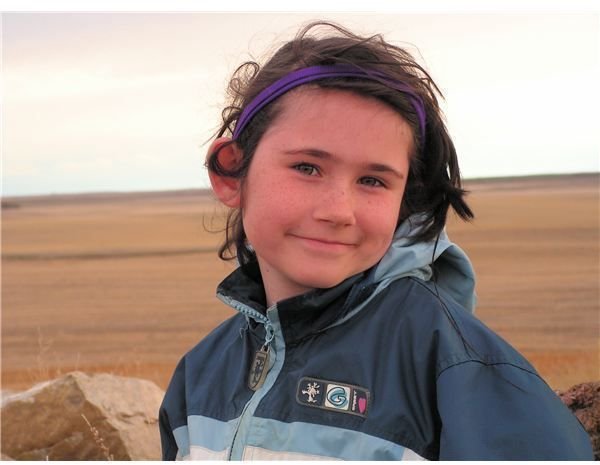 References
Dubin, Mark: Professor, University of Colorado,"Agnosia and Related Terms," https://spot.colorado.edu/~dubin/talks/agnosia.html
Light, Janice and Drager, Kathy: Penn State University, "Early Intervention Website" https://aackids.psu.edu/index.php/page/show/id/1
The Health Guide Website: https://www.thehealthguide.org/speech-therapy/speech-therapy-activities-for-aphasia/
National Institute of Neurological Disorders and Stroke, Disability Fact Sheet, EDU 501, Fall 2009: Price-Polson, Lauren
Gohean, Susan, Speech and Language Therapist, Vanguard School (Valley Forge Educational Services) Malvern, PA
Haven, Pamela, Parent of child with Aphasia, Bentonville, AR
Aphasia Therapy Software Website, by Bungalow https://www.aphasia.net/aphasia/aphasia-therapy-software.asp
Image Credits: Morguefile.com (PICT4550-JPG) (P4280033.JPG)
This post is part of the series: Special Education Activity Tips
These articles highlight positive learning experiences through a variety of special needs activities and classroom approaches.