Preschool Lesson Plan on the Story of Hanukkah Using Two Books About Hanukkah and Miracles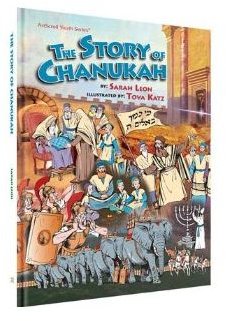 Telling the Story
Use a book with dynamic pictures and a full storyline, such as The Story of Chanukah by Sarah Leon, to teach your students about
Hanukkah. Before you read, draw a sequence chart on the board and encourage your students to add to the chart every few pages. (Alternatively, you could help them complete the chart after they finish reading in order to review what they've read.) Use the chart to summarize the main ideas in the book, and focus on how each one can connect to the kids' lives.
For example, they might be able to relate to the story of Matisyahu and his sons who did what they felt was right even though other people told them not to. They also might be able to relate to the story of the missing oil if they have ever lost or found something very important to them.
Miracle Stories
Discuss with students the two main miracles that happened on Chanukah – the miracle of winning the war, and the miracle of finding the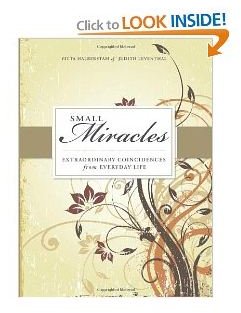 oil. Explain to students that the first miracle is obviously miraculous, but the second only seems miraculous if you think about it. Read a couple of stories from Small Miracles, by Yitta Halberstam, that you think your students might relate to. Then give students examples of times when you have experienced a small miracle in your own life.
Encourage students to think of a small miracle that happened in their own lives. Then give students construction paper and drawing implements, and encourage them to draw a picture of the small miracle. Give each students time to discuss their drawings and their small miracles.
Other Activities
Try out some of these other fun activities with your students, all of which are discussed later in this series:
·Make a menorah with students.
·Act out scenes from the Hanukkah story.
·Play "Pin the Shamash on the Menorah."
·Bake Hanukkah cookies with your students.
·Sing a Hanukkah jump rope song while your students skip rope.
·Play a preschool variation of the game of dreidel.
These Hanukkah lesson plans for preschool will help your students truly understand the meaning of the holiday, and it will help them equate Hanukkah with fun!
Resources
"The Story of Chanukah" by Sarah Leon
References
Based on author's personal experience.
This post is part of the series: Hanukkah for Preschoolers
If you're trying to impart the spirit of Hanukkah to your preschoolers, this series can help! Includes crafts, games, activities, lesson plans, and songs perfect for Hanukkah for preschoolers.