A Simple Guide to Preschool Bird Projects: A Compendium of Projects for Teachers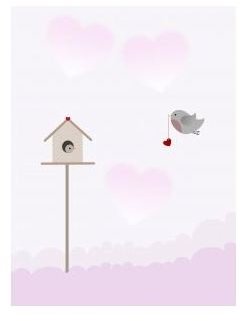 Birds easily captivate preschoolers. Think about how fascinating they are, they are beautiful creatures and they can fly! Every child dreams that one day they will be able to soar like a bird in the sky. That is why teaching your little ones about this wonderful animal will definitely keep their attention.
Use these resources to help inspire your teaching and help learning take flight. You will discover a variety of fun preschool bird projects, crafts and activities that will help your students develop their creativity and coordination skills while learning about important facts and increasing their knowledge about these feathered friends.
Preschool Bird House Recycling Activity
Are you looking for an activity to teach your preschoolers about the living habits of birds? Discover a recycling activity where your students will use their coordination skills and develop creativity to learn about birds while making a craft. Learn about the instructions, materials and how to make this fun bird house.
Preschool Bird Activities and Edible Bird Nest
Are you looking for bird activities and crafts that will really make your preschoolers soar with excitement? Learn how to make an edible nest, bird feeder and whirly bird craft while teaching your students the importance of these beautiful creatures. Your students will love being able to eat their special project.
Improve your students' cutting and coloring skills by creating a dove craft that is sure to delight all students. You will learn three crafts that will help your students increase their artistic skills while learning about the important facts on doves. You will gain knowledge of online bird sites as well.
Preschool Ideas When Teaching About Birds
Celebrate spring while teaching your students about the wondrous ways of birds. Discover four fun crafts, books and circle time ideas about these flying fowl.
Simple Bird Crafts for the Preschool Class
Learn about five simple preschool bird crafts that will get your students using their fine motor skills. Discover how to use different materials and techniques that will teach your preschoolers about these fun, feathered friends. These crafts will enhance any bird lesson plan or unit.
Mystical and Magnificent Crow Crafts That Teach Legends and Facts
Are you looking for a crow craft to help teach your preschoolers the facts of this magnificent bird? Discover the facts and legends about this common cawing blackbird. Preschoolers will love these delightful activities including making a crow door hanger, a mystical crow jack-o-lantern and a rainbow crow.
Preschool Arts and Crafts of Endangered Birds for Grasslands and Plains
Teach your preschoolers the importance of preserving our lands by creating a craft representing an endangered bird. Students will learn how to protect habitats and grasslands while creating an owl mobile and a bald eagle bird box. These crafts are both fun and educational for your students.
Preschool Activities - Imagining and Painting Birds
Are you looking for a unique art project on birds? Learn how your students can use their imagination and create a bird painting with unusual objects and techniques. You will learn about fun extension activities as well.
Preschool Crafts for an Egg Theme
Discover the perfect activity that will help wrap up your unit on birds. Learn a fun and educational craft that will teach your preschoolers about how birds lay their eggs. Students will have a wonderful time learning about bird beginnings and creating a bird nest.
Creating Chick Crafts: Cute Ideas for Preschoolers
Are you looking for an easy-to-assemble craft about chicks? Learn about three fun bird crafts that will get your students using their fine motor skills while learning about this wonderful tiny creature. These cute crafts will complement any bird or spring unit.
Penguin Projects: Cute WInter Crafts for Preschool Children
While you're on the subject of birds, don't forget that children love learning about penguins. Here we'll show you how to create three penguin crafts that will combine basic facts about penguins. These projects can be displayed in the classroom throughout the year for children to enjoy.
Make a Bird's Nest With Preschoolers
A fun activity to do with your preschoolers is to make a bird's nest. Before attempting this craft take the students out for a walk to search for real nests around the school. Find out how to create this fun craft and where to display it in this in-depth article.
Share Your Own Ideas!
These resources for preschool bird project ideas will help your students gain insight on the importance of birds. Watch the learning take flight! Use these ideas as they are or modify them as you like. Do you have a question or comment on any of the above articles? Please feel free to write in the comment section below or tweet if you like. We would love to hear from you.
References