Holidays for Students in the Summer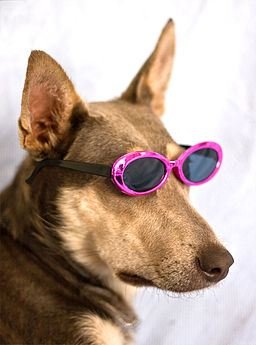 Fun Holidays for Students in the Summer
Kids enjoy celebrating holidays, whether it means exchanging a present, holding on tightly to a sparkler, eating some s'mores, or just having some laughs by the pool, holidays generally bring enjoyment and smiles to the faces of all family members. While there are several national holidays that are typically celebrated, there are also holidays for students in the summer that you can celebrate with your children or family.
During the school year, students celebrate holidays in their classrooms by participating in arts and crafts, reading stories, or other formal lessons so they can understand the meaning and origin behind these celebrations. However, just because it is summer, doesn't mean that we can't still enjoy student summer holidays and provide some educational tools to our children as well.
Traditional American Holidays
Big holidays during the summer months focus on our country's freedom, being Memorial Day, 4th of July, and Labor Day. Traditions can be developed during any holiday that focuses on family bonding and unity, as well as discussing why these holidays maintain importance in our society.
There are books and resources online or at the local library that talk about Memorial Day and why we remember troops fighting for the country's freedom. This often raises some pretty deep questions for older kids as they start to question morality and defense.

4th of July books are prevalent around the time of the holiday at stores and the library. We can discuss why we celebrate our country's freedom. Fireworks are popular at this time of year, and many cities and organizations hold special events with firework displays, or you can hold one safely at your home. Growing up, I always made a flag cake, using white cake, white frosting, and blueberries, and strawberries for the decoration of the red stripes and blue rectangle on the flag. A great discussion for the 4th of July would be on democracy and the different forms of government established in other countries and the lifestyle that being a republic brings to us in America.

Labor Day marks the end of summer, and the start of a fresh school year. Labor Day is usually more solemn, as we remember those who have passed during battle. Traditionally, this holiday was celebrated with street parades for families who lost individuals; however, today we generally celebrate with swimming and cookouts, commemorating the end of summer.

While these are American holidays, there are other student summer holidays in the summer that can be celebrated just for fun. If your family has a special day they that is meaningful to them, you can also decide to celebrate then forming your own. Many stores have Christmas in July sales, which you could participate in and celebrate in your home. This is more likely the time that Jesus was born, anyway.
Quirky Holidays
Oriental Trading company has a list of fun, silly days on their calendar that you can request for free, that lists a variety of events that will provide your family with a load of student summer holidays. Here are just a few:
June 5: World Environment Day
June 14: Flag Day
June 27: Sunglasses Day
July 3: Stay out of the Sun Day
July 11: Cheer up the Lonely Day
July 24: Amelia Earhart Day
July 28: Milk Chocolate Day
The list on the calendar continues, but these dates are all events that can be turned into a student summer holiday bash at your house, or within your family, or neighborhood.
Student holidays in the summer can be just as fun and rewarding as events held in the classroom during the school year, if not better. Have fun celebrating!