Spring Preschool Crafts: Games and Crafts for Spring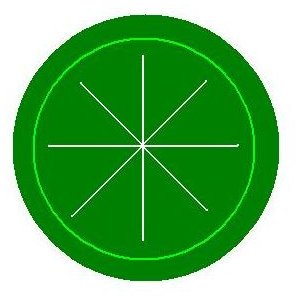 Paper Plate Flower Head Wreath
Your preschool students will enjoy learning about spring while playing fun games and creating colorful crafts. As you take part in these projects, talk about the changes this season brings.
Making flower head wreaths is a fun spring craft that teaches preschoolers about the flowers that will soon bloom.
Materials Needed:
Green paper plates
Colored tissue paper
Scissors
Glue
Preparation:
Cut four slits through the center of each paper plate about an inch from the edge. (See image for cutting pattern.) Fold the resulting triangles up. Cut the tissue paper into small squares about two inches in height and width.
Instructions:
Pass out a precut paper plate to each preschooler. Crinkle and glue tissue paper squares onto the points of the triangles to create flowers. Allow the glue to dry thoroughly before placing the hat on the head.
Optional:
Cut flower shapes out of construction paper instead of using crinkled tissue paper.
Paper Bowl Bumblebee
Making paper bowl bumble bees is a creative craft that opens the door to teaching preschoolers that bees are important insects that pollinate plants, produce honey and emerge in the spring.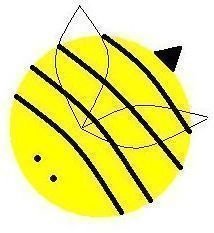 Materials Needed:
Yellow paper bowls
Black paint
Black construction paper
Wax paper
Scissors
Double-sided tape
Paint brushes
Preparation:
Cut the wax paper into ovals and the black paper into triangles.
Instructions:
Give a paper bowl, two wax paper ovals and a black triangle to each preschooler. Use the black paint to paint bumblebee stripes and a face on the yellow bowl. Allow the paint to dry thoroughly. Attach the wax paper ovals with the tape to the tops of the bowls to form wings and the paper triangle to the back undersides of the bowls to form a stinger. Use the finished bumble bees as props while singing a variation on the song "I'm Bringing Home a Baby Bumble Bee."
Lyrics:
I'm bringing home a baby bumble bee
Won't my mommy be so proud of me
I'm bringing home a baby bumble bee
To pollinate all the flowers for me
Spring Treasure Hunt
Having a treasure hunt for spring things is a fun game that allows preschoolers to explore nature during the springtime.
Materials Needed:
Instructions:
Take the children outside and give everyone a plastic bag. Ask the preschoolers to find something in nature that appears in the spring such as a dandelion or a blade of green grass. Have the children put their items in their plastic bags. Wait until every child has found one item before assigning another. Instruct everyone to stay within a designated boundary. Carefully supervise to prevent young children from wandering off.
Optional:
Use the collected items to create a nature collage.
This post is part of the series: All About Spring for Preschool
Celebrate the season of Spring in your preschool classroom with themes, crafts, activities, bulletin board ideas and more!