Grades Pre-K to 5: Teacher Lesson Plans for Clifford Books: All About Thanksgiving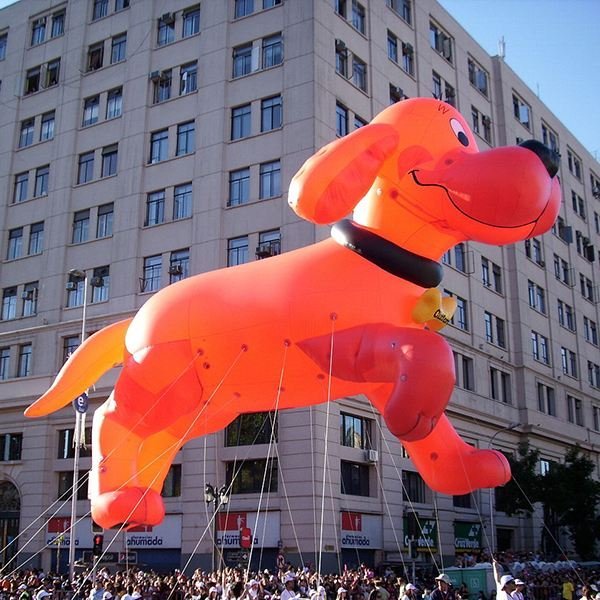 Kids love to learn alonside their friend, Clifford the Big Red Dog. This literacy lesson for Clifford the Big Red Dog learning about Thanksgiving teaches children about different ways to celebrate Thanksgiving. Lesson activities for reviewing sight words and using ABC order are included. This an excellent stand-alone lesson for Thanksgiving or it can be combined with autumn lesson units or other lesson plans based on Clifford books.
Lesson Overview and Objectives
This literacy lesson plan is age appropriate for preschool and elementary students and takes about 45 minutes to present. It can be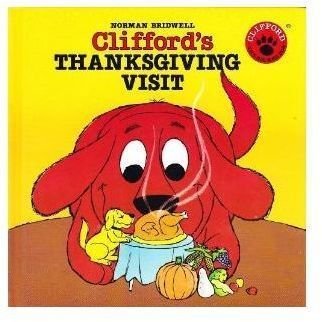 used as presented here or adapted to suit the individual teacher's plans.
The educational objectives are:
Learning about holidays like Thanksgiving
Understanding the different ways people celebrate holidays
Reviewing and reinforcing sight words fluency
Developing vocabulary and literacy skills
Here is a supply list for this lesson:
Clifford's Thanksgiving Visit, Norman Bridwell, [Scholastic Inc., 1993]
Flash cards for Dolch sight word review: a, and, away, big, I, in, is, it, jump, little, me, my, red, see, the, to, we, where
Word wall strips or flash cards for these vocabulary words: Halloween, Thanksgiving, neighbors, drawbridge, highway, tunnel, station, neighborhood, parade, football, thankful, Clifford, Emily Elizabeth, Grandma, family
Make flashcards quickly and easily by using blank index cards and writing the words on them neatly.
Teaching the English Lesson Plan
Ask the class to make predictions about the story after showing everyone the book cover. Point to the book title and pronounce it, and then ask the children to say the title. Repeat this process with the author's name. Take a poll to see how many children are familiar with Clifford the Big Red Dog, and ask them what they like best about him. Read the story to the class.
Here are some suggested discussion questions for this story:
What is your favorite holiday – Halloween or Thanksgiving? Why?
How does your family celebrate Thanksgiving?
How many of you have flown in an airplane? What did you like best about traveling that way?
How many of you have traveled by train? What was your favorite part of the trip?
Was it easy or hard for Clifford to travel to his mom's house?
Why did he keep going? Why did he go back home?
Who is Emily Elizabeth thankful for? Who are you thankful for?
These questions can be asked during the book reading or at the end of the story. Ask the children if they have any questions about the story they have just heard.
Literacy Activities for Clifford's Thanksgiving Visit
Here are three easy teaching activities to use to reinforce the lesson and encourage vocabulary development.
Use the prepared flashcards to review the Dolch sight words. Let the children find the words in the book and match the words with the correct flash cards. Repeat the process with the vocabulary words.
Let each student select one of the flashcards and then repeat this sequence: Point to the word, say the word, trace the word.
Let the children put the cards in ABC order. They can work independently or in groups.
By the end of these teacher lesson plans about holiday celebrations, students have heard about Clifford's Thanksgiving Visit to his family. They answered questions, demonstrated comprehension, reviewed sight words, and participated in various lesson activities.
Book List for Teacher Lesson Plans about Holidays
Here is a recommended reading list of other Clifford books that teachers or parents can use to support and extend the materials learned in this literacy lesson:
Clifford's Christmas, Norman Bridwell, [Scholastic Inc., 1984]
Clifford's First Valentine Day, Norman Bridwell, [Scholastic Inc., 1997]
Clifford's Halloween, Norman Bridwell, [Scholastic Inc., 1986]
Clifford's First Autumn, Norman Bridwell, [Scholastic Inc., 1997]
References
This post is part of the series: Clifford the Big Red Dog Learning About Holidays
Here is a series of teacher lesson plans about Clifford the Big Red Dog learning about holidays with Emily Elizabeth. This series includes autumn, Halloween, Thanksgiving, Christmas, and Valentine's Day holiday lesson plans. Printable teacher worksheets are included.