Clifford the Big Red Dog is Learning About Christmas: Fun for Kids and Teachers, Too!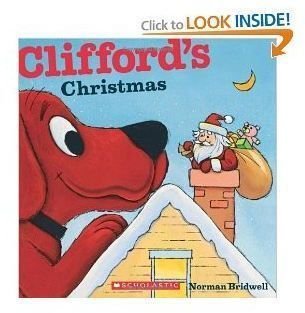 Clifford the Big Red Dog is learning about Christmas and helping students with basic reading and writing skills. This lesson takes about
45 minutes to present. It meets the following objectives:
Encouraging comprehension and deductive thinking.
Increasing word recognition (focus on sight words).
Exercising reader recall and making inferences.
Listening and following oral and written instructions.
It features a teaching module on Dolch sight words that can be used by parents wanting to tutor their kids in fluency and reading skills. Use this lesson as is and combine it with other lesson plans about Clifford books.
Supply List for Clifford Books: Literacy Lesson Plan
The art module is simple and takes about 10 to 15 minutes to present. Here is a supply list for this lesson:
Clifford's Christmas, Norman Bridwell, [Scholastic Inc., 1984].
Flash cards for sight words: is, my, it, to, the, and, I, we, play, one, big, for, a, help, for, red, blue, can, make, little, find.
Worksheets, downloadable from clicking on the link.
11 x17 inch construction paper – draw or trace a giant stocking on each piece.
Kid-friendly scissors.
Assorted art media – stickers, markers, crayons, paint, or colored pencils.
Teacher's note: If time permits, students draw their own stockings.
Teaching the Literacy Lesson
Show students the book cover, and ask for predictions about the story. Point to the title and pronounce it; repeat with the author's name. Read the story, and then give each child a copy of the worksheet (below.)
Circle the letters that need to be capitalized. Put in the punctuation.
clifford loved the big red and blue balloons
clifford and emily elizabeth can make a little snowman
will the children and clifford play hockey
emily elizabeth and clifford count the days until christmas
does clifford find a big christmas tree
Choose the correct word from the following list to answer each question. Write the word.
Balloons, stocking, Santa, tree, Clifford, snowman, Emily Elizabeth
Who gave Clifford some mistletoe?
What did Clifford hang up on Christmas Eve?
Who fell into Clifford's stocking?
Who offered his presents to Santa?
What was too big to fit into Emily Elizabeth's house?
What did Clifford see at the parade?
What did Clifford make?
Teacher Answer Key: Emily Elizabeth, stocking, Santa, Clifford, tree, balloons, snowman
Craft and Book List
Give each student a stocking and let them cut it out. They decorate their stockings however they choose, and then hang them around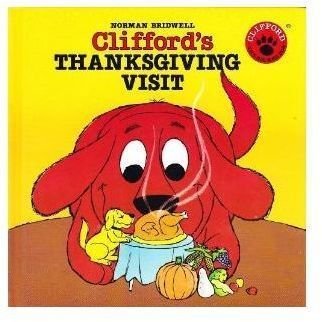 the classroom for decorations.
Extend this lesson by reading aloud other Clifford books. Here is a short list:
Clifford's First Valentine Day, Norman Bridwell, [Scholastic Inc., 1997]
Clifford's Halloween, Norman Bridwell, [Scholastic Inc., 1986]
Clifford's Thanksgiving Visit, Norman Bridwell, [Scholastic Inc., 1993]
Clifford's First Halloween, Norman Bridwell, [Scholastic Inc., 1995]
At lesson's end, students have heard a story about Clifford and Christmas. Sight words were reviewed and reinforced, and several grammar activities were completed.
This post is part of the series: Clifford the Big Red Dog Learning About Holidays
Here is a series of teacher lesson plans about Clifford the Big Red Dog learning about holidays with Emily Elizabeth. This series includes autumn, Halloween, Thanksgiving, Christmas, and Valentine's Day holiday lesson plans. Printable teacher worksheets are included.