Exploring Careers While in High School: Tips for Getting Students to Think Beyond Graduation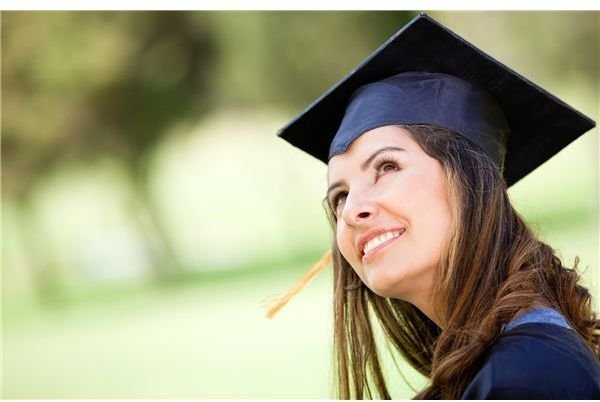 Hopefully, by the time students get in high school they have a better idea of the types of career paths they should take and have taken steps to get there. Through careful planning with their high school guidance counselors and teachers, they should have succinct plans of coursework that address the specific careers on which they wish to focus (this is discussed in more detail in part 2).
Here are some things you can do to help your child make sure he is focused on what he will do after graduation.
1. Interest Inventories and Aptitude Tests: Inquire of the school counselor whether your child has taken an interest inventory or aptitude test. Schools often provide Explore Kuders and other self-inventory assessments. You can find these assessments online, as well. Such informal assessments can be almost as valuable as the more official ones, such as the ACT Explore and Kuders, in that they can reveal specific interests your child has in a particular field based upon specific tasks she enjoys. This valuable information can help counselors and teachers guide your child to the right career path for her.
2. Focus on Skill Sets: Think about what your child does best and build this up by giving him positive experiences. Repeated exposure to specific skill sets will go a long way toward building skills that will help him in his chosen field later on. Additionally, he can add formally assessed skills to his resume, helping him obtain that crucial first job.
3. Explore Salary Options: Many careers are emerging due to jobs involving advanced skills in technology and other aspects. Look into duties and pay scales of particular careers and brainstorm with your child, based on the desired salary as well as other career priorities she has. Locate jobs online that align with her personal career goals.
4. Analyze Grades, Performance and Standardized Test Scores. The school counselor's job is to analyze information and test data that illustrates your child's ability in certain areas. If they do not contact you about such information by his junior year, call the school guidance counselor or principal yourself and inquire about them. This very important step in career planning is meant to correlate future plans with the strongest skills your child has. Make sure this is done as early in the game as possible.
**
5. Consider Three Possible Careers:** Until your child has settled on a particular career or if she is undecided, ask her to choose three possible careers. Help her explore each one online at career and education sites to see what is involved and discuss them with her school counselor. Later, focus on only one or two that are closely related, so she can plan coursework to match these goals.
6. Try out Courses in High-Interest Areas: Working with the counselor to explore different career paths is one of the essential steps in career planning. Have your child sign up for two or three different courses in the chosen careers and see which one he has the most success with. By exploring different options, you may see a pattern emerge showing where he is most likely to succeed.
The key to success in finding the best career for your child is to let her explore a bit, especially if she is undecided. While it is important for the coursework to align with career goals, it is equally important not to overlook a possible career option that would be fitting for your child.
By taking more than one career path in coursework at the beginning of high school, he will be able to more accurately decide on the best career path based on experience with the field, rather than getting deep into a particular career only to decide it's not for him.
Working closely with the school guidance counselor, teachers and your child, you will be able to help her find the right career path in a more systematic –rather than a "hit and miss"—fashion.
References
This post is part of the series: High School Career Planning
Students can –and should– take steps to prepare for their future careers starting in high school. Learn what they can do now and how you, as a parent, can help.