Student Back to School Supplies: Be Prepared and Save Money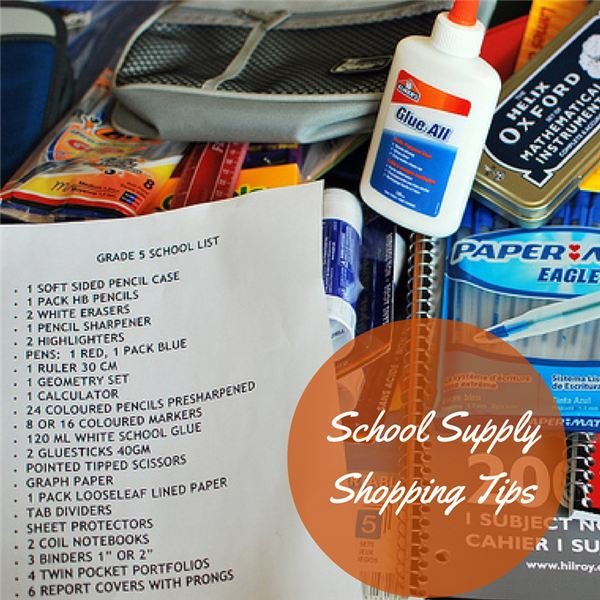 What Do You Really Need?
Buying school supplies can be costly as well as confusing. Many parents wonder if some of the supplies are really necessary. Some parents are not even sure what supplies their kids need for the class. Here are some ways that you can make sure you have the supplies your child needs without buying more than necessary.
Go to the school website and download the list. If the school does not post lists online, you can usually get the list directly from the school. Some Walmart and Target stores also carry lists of supplies for specific schools in the area.
Read the list carefully. Some schools add on extra supplies in case a child is unable to purchase school supplies. The extra supplies go to the school and they disperse them to children who need them. If you don't want to buy these extra supplies, contact the teacher to find out what your child needs specifically.
If there are multiple supplies needed, such as three boxes of crayons, then buy them but send only what is needed on the first day. Nothing says you have to send every supply in your house to the school on the first day. Buying items at deep back to school sale discounts and then holding some back so that you can replenish when supplies are low or lost is a great cost-saving idea.
Saving Money on School Supplies
One of the primary concerns parents have is how to pay for their children's school supplies. While many of the items are inexpensive, dozens of inexpensive things do tend to add up. These tips will help you save some money as you prepare your child for going back to school.
If you don't already, start using last year's supplies. For instance, if the binder from last year is different from what the child is interested in this year, then try removing the decorative paper from inside the plastic cover and replacing it with another item more relevant to the child's interests. If the cover is one solid piece, you can always encourage your child to decorate it with beads, buttons, glitter and photographs.
Check out local resale shops. You can often find new or next to new items here that are inexpensive.
Trade with friends. If you have friends who have children in school, get together and bring all your supplies. You can swap with each other and eliminate buying things that were already available to you.
Sign up with neighborhood programs such as "Shop with a Cop." There is no shame in meeting the needs of your child. Sometimes we all need a bit of help.
Shop with friends and buy in bulk for deeper discounts on the items. Divide the items when you get home.
Take advantage of the prepackaged school supplies. Web suppliers will now create a package based on your back to school supplies list.
Use Your Parenting Smarts
When you think creatively, you are sure to come up with some other ways to stock up for the coming school year in a manner that meets your children's needs and stays within your budget.
Share your best back to school shopping tips with us!
References
This post is part of the series: First Day of School Tips
Use this series of first day of school tips to make sure that you and your child are prepared for the first day of school. From school supplies to the right haircut, you can make sure your child is ready to go!