Fudge-a-Mania by Judy Blume Lesson Plan for Middle School Teachers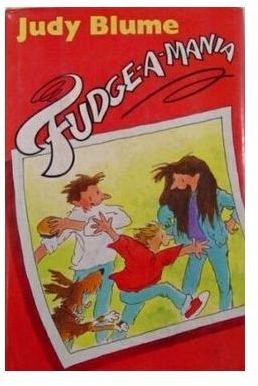 Family Dynamics, Friendships and More
Picking up soon after their Princeton year left off, this book combines the Hatcher and Tubman tribes of books past. Southwest Maine is the setting for this story, where both families plan to vacation together.
Peter is hopeful that a mountain range might separate the two vacation homes, but learns quickly that they share everything except sleeping quarters in the duplex house the families have decided to rent.
As if dealing with Fudge was not hard enough for Peter, now called Pete by Fudge, he also has to contend with Sheila Tubman for the entire summer.
Thankfully, Jimmy Fargo is coming for a visit. However, Jimmy brings his own special baggage in the form of his artist father. Frank Fargo's artwork takes a unique turn when Tootsie gets involved; one can only hope it will work out well in the end.
What nobody notices until the book comes to a close is the very real romance that builds between Sheila's grandfather and Peter's grandmother. It is a perfect ending to a story that worked hard to unite these two families.
Sheila and Peter, although they swear to be enemies, do seem to both grow up and learn to deal with each other in this book. Fudge is at his most adorably impish and the introduction of a little girlfriend for him is a perfect addition.
Teacher's Guide
Use the downloadable book guide, complete with several discussion questions and a mini project to spark interest in reading the novel in class. There is also a downloadable vocabulary list with 10 words students need to know in order to read the book, which will prove to make reading comprehension easier for all students. Happy reading!
References
This post is part of the series: Superfudge Reading Guides
This five-part series includes downloadable guides to help teachers lead students through author Judy Blume's series.