Judy Blume's "Sheila the Great" Lesson Plan and Download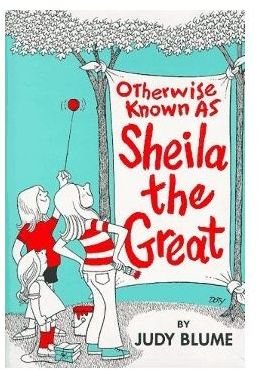 If you thought Peter Hatcher had troubles before, just wait until you meet Sheila Tubman.
Some readers may remember her as Peter's slightly antagonistic classmate from Tales of a Fourth Grade Nothing. Now, during the summer between fourth and fifth grade, it is time for Sheila to have some adventures of her own as her family spends the summer renting a home in Tarrytown, NY.
Sheila's World
This book, the second in a series of five, contains many of the same characters as the other installations. However, it is the only one told solely from Sheila's point of view.
She has many secret fears and insecurities, but feels she does an excellent job hiding them from others.
Her family has decided to rent a house in Tarrytown. Sheila has to overcome fear of the dark, inability to swim, fear of Headless Horseman and most importantly, fear of dogs, as a dog comes with the house the family rents.
Sheila works very hard to hide her fears, but during a memorable slumber party where she and her friends decide to put the tradition of Slam Books to good use, she learns that she may not have concealed things as much as she thought. This leads to a bit of self-reflection on her part, and toward the second half of the book, she learns to overcome her fear of swimming and starts to make headway with her fear of dogs.
Teacher's Download
Use the downloadable book guide, complete with several discussion questions and a mini project to spark interest in reading the novel in class. There is also a downloadable vocabulary list. These 10 words students need to know in order to read the book will make reading comprehension easier for all students. Happy reading!
Otherwise Known as Shelia the Great Book Overview
References
This post is part of the series: Superfudge Reading Guides
This five-part series includes downloadable guides to help teachers lead students through author Judy Blume's series.