Introduction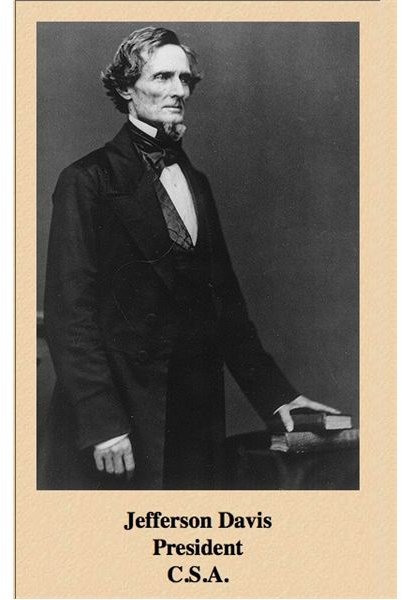 In his inauguration speech before the provisional Confederate Congress (and before the capital of the Southern Confederacy was moved to Richmond, VA), Jefferson Davis seem to emulate another southerner, George Washington, in his humble acceptance of his new role as president of a new country. A close reading of the President Jefferson Davis' speech shows how Davis felt that secession was a renewal and as well as a vindication of the principles stated in the 1776 Declaration of Independence.
Behind Southern secession were "true believers" like Jefferson Davis. He believed that the South must go its separate way and that it could be done peacefully. The Union, President Jefferson Davis believed, was like a "marriage" between the States, who entered into the agreement voluntarily and should be allowed to end that agreement in an amicable "divorce."
This lesson plan will encourage students to read and critically evaluate a primary source that states the Southern reasons for secession, as articulated by the Confederacy's most prominent citizen.
Learning Objectives
After completing this lesson plan, students should be able to understand Davis' views that Southern secession; was:
♦ no different than the original movement for American Independence from the British;
♦ a "withdrawal from the voluntary compact" between the states in the original union;
♦ "a new "alliance" between sovereign states.
Resource Material
Jefferson Davis' Inauguration Address
Order of Secession of the Confederate States
Constitution of the Confederate States
Class Activities
Print the annotated excerpt of Jefferson Davis' Inaugural Speech for use either as:
An in-class handout and discussion,
or
A homework reading and short-answer writing assignment.
Click on the images below to see a preview of the speech excerpt: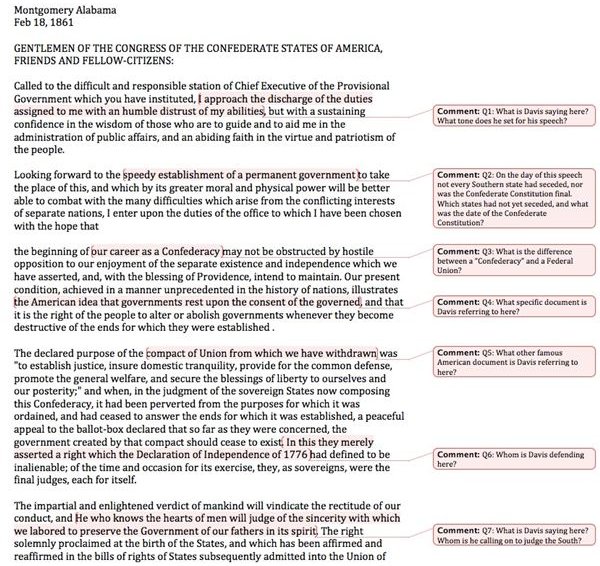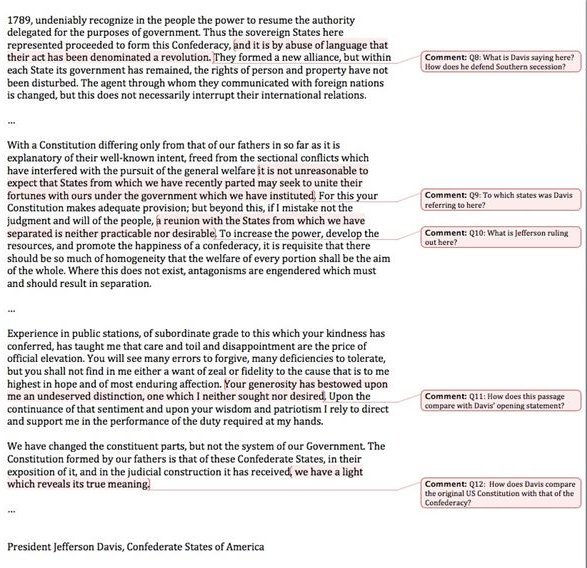 Download the speech Excerpt and Answer Key
Download a Word file of the speech, followed by an answer key to the questions at "Excerpts from President Jefferson Davis's Inaugural Speech" posted on the public media gallery.
Related Bright Hub Article
Lesson Plan for History: Confederate Alexander Stephens' "Cornerstone Speech"
This post is part of the series: US Civil War Lesson Plans
Use these lesson plans to enrich your students' understanding of America's greatest conflict. Students will research, collaborate and critically examine the political, cultural, social and moral issues underlying the US Civil War.