Ask for Volunteers and Donations: Write a Letter For an After-School Activity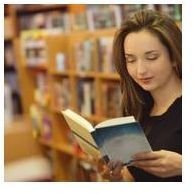 Brainstorm Ideas for Request Letter
Students who are involved in school or community activities tend to stay out of trouble. Dr. Holloway in the article "Science or Soccer?
-- How Important Are Extracurricular Activities?" on the Education World website proves that these activities do have positive benefits for students who participate.
Brainstorm School & Community Activities
For middle school students, there are not as many activities as there are for high school students. However, there are activities that they can do. Teachers will need to help students brainstorm a list of activities at school and in the community. There are sports activities, such as football, basketball, cheerleading, volley ball, soccer, hockey, etc. In addition, there are clubs, such as Mathcounts, Odyssey of the Mind, Science Olympiad, Future Problem Solvers, and similar clubs. Last, there are community activities, such as Boy Scouts, Girl Scouts, church groups, and so forth.
Choose Activity & Contact Leader
Once students have brainstormed a great list together, ask them to choose one activity that they are involved in or want to try. Students then need to contact the advisor, coach or leader to find out if the group needs volunteers or donations. Once students know what the leader needs, they need to construct a request letter.
It is helpful if teachers contact several of the leaders of school and community activities ahead of time. A "fact sheet of needs" for the different groups can be distributed to the students.
Writing the Letter
Before beginning the letter, students should have the contact information of the activity leader and know exactly what is needed. It is helpful if students know exactly what to ask for in the request letter. Most groups can use money donations, but many need volunteers to help with specific events, equipment or food.
Contact Leader and Parents of Students
The finished letters should go directly to the leader of the group so that the letters will go to members of the community. A note should also go home to parents about this letter-writing activity. If parents do not want the letters being sent to community members and/or leaders of the activities, students can still write the letter only for a grade.
Use Proper Business Letter Format
Teachers need to decide if students will use the block or the modified block business letter format. However, both include the same basic parts: return address, inside address, date, salutation, body, and closing. Teachers may need to review the letter format with students before they begin constructing their letters.
Write Draft of Letter
In the first paragraph of the body of the letter, students should introduce themselves and tell the reader what they are requesting. In the middle paragraphs, they should be specific about what they are requesting and why. Students should be very brief and courteous. In the last paragraph or conclusion of the letter, they should be appreciative and thankful.
Write Final Copy
Once the students have completed the letter, the teacher should assess the letter and check for appropriateness. If approved by the teacher and parents, students can send their letters in the mail. Hopefully, the students will encourage people to help their after school activities.
This lesson teaches students how to write a request letter and to garner support from community members. It is a real-world application of letter writing that can bring about positive results for the school and/or community.
This post is part of the series: Letter Writing Lessons
Try these different types of letter lessons with your students.