How to Write a Career Research Paper: Tips for Students & Teachers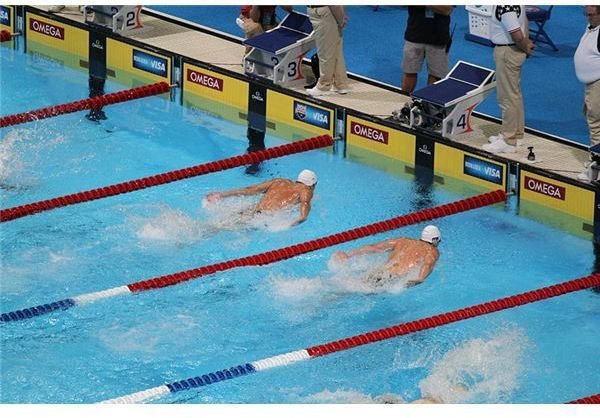 The Need for Good Topics
After receiving the 27th research paper with a URL across the bottom of the page, I suspected plagiarism. I realized I had to make English research paper topics more agreeable, so I began teaching students how to write a career research paper. It worked.
Here's a testimonial from a former student:
When I was in high school, I wanted to be a pipe maker. I followed your steps on how to write a career research paper. As I followed the process I realized that being a pipe maker could lead to compromising public photos, so I became an Olympic swimmer instead.
Thanks,
Michael
If the process of writing research papers can help Michael, it can help you. I now share with you my How to Write a Career Research Paper lesson plan, a lesson plan with a limitless number of English research paper topics.
The Basics
The introduction of the research paper should include information about the writer and his or her interests. The body should examine the responsibilities, education requirements, potential salary, and employment outlook of a specific career. The conclusion should summarize what was learned.
A successful career paper should:
discuss your career goals.
describe your talents and interests.
focus on one career.
discuss career facts.
cite sources correctly.
look at the advantages and disadvantages of the possible career.
Prewriting
As with all essays, the process for writing a research paper begins with prewriting:
Brainstorm careers as a class:

Think of all the people you've talked to in the last 24 hours and jot down their career.

What careers appeal to you?

What careers do you think you'd be good at?

Skim the classified ads.

Look at Careerbuilder.com or Monster.com for career ideas.

Examine your goals. A career choice should take into account money, hours, advancement opportunities, and location. If your goals cannot be fulfilled in a particular career, it's time to change careers or change goals.

Examine your skills and interests. Take note of what you are good at, and more importantly, what you would like to be good at.

Do some career research. Spend a day in the library and interview people doing a career that interests you. Document your sources as you search.

Pay special attention to the advantages and disadvantages of possible careers. I recommend making a chart.

Match the career with your goals, skills, and interests. That's your topic.

Make an outline, cluster, or any of those other prewriting organizational techniques teachers always talk about.
Drafting and Revising
Include information about yourself–your goals, interests, talents– in the introduction. Be sure to end the introduction with a declarative sentence about the career you chose for the topic of your paper. In the body of your paper, present important information with commentary. Discuss the positives, negative, and skills you will need to improve to excel in this career. Be sure to discuss post secondary requirements, if any, and which schools offer the best programs.
When revising, use the following questions to make sure you covered what you need to cover:
What are my career goals and how does the career I described reflect those goals?
How does my chosen career suit my skills?
What skills must I improve to succeed at my chosen career?
Where can I go to learn the necessary skills?
What do I need to improve personally to succeed at this career?
References
This post is part of the series: Different Types of Essays
Implement these strategies for different types of essays.