Add The Ring of General Macias to Your Curriculum: Teaching and Project Ideas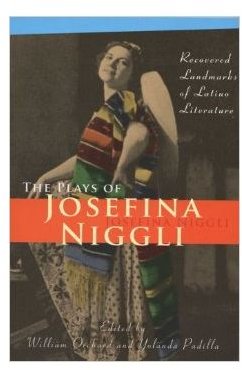 A Short Summary
Andres and Cleto, members of the Rebel army, have broken into the house of General Macias–the leader of the Federal army. They
show the general's wife a ring (hence the title, The Ring of General Macias) and tell her to hide them in exchange for her husband's (their prisoner) safety. Federal soldiers search the house in hopes of finding the two rebel officers, who have critical information. The General's wife hides one in the closet and one in plain sight (and you thought the value of real estate in your neighborhood was going down). The federal army leaves and the two rebels appear safe…or are they?
Literary Merit (5 out of 5)
Of all the stories you read this year, _The Ring of General Macia_s may be your students' favorite. The following issues presented in the play merit discussion:
Honor and Loyalty: What's more important, loyalty to one's husband or one's country? What's more valuable, your life or your country?
Wartime Behavior: Should people be allowed to act differently during wartime or are ethics absolute?
Mexican History: A discussion of the Mexican Revolution may be in order.
Women and Latino Writers: Women can write. Minorities can write. It's good to have role models.
Socioeconimic Class: It is hinted that the conflict revolves around the gap between the haves and the have-nots.
Courage: Which characters in the play display courage?
Literary Analysis (5 out of 5)
The following elements of literature are worthy of analysis:
Irony: If you were to choose one literary element on which to focus, it would be irony. The Ring of General Macias provides examples of verbal, situational, and dramatic irony.
Symbols: The most obvious symbol is General Macias' ring which symbolizes different things to different characters. Other symbols exist as well.
Foreshadowing: Niggli prepares the reader for the end's ironic twist.
Making Inferences: The play provides opportunities to practice making inferences.
Project Ideas for your Class
The following enrichment activities will enhance learning. They can be done individually or in groups:
Create a wanted poster for Cleto and Andres.
Create an escape route for the two rebel soldiers.
Hold a political debate between General Macias and the rebels.
Dress up as characters.
Create a Code of Honor based on character statements in the play.
Create a Code of Honor based on your own beliefs.
Write a new scene, one that involves the general.
Make a poster with major issues and events from the Mexican Revolution.
Take a field trip to Mexico or another Spanish-speaking country.
Write an incident report.
Do a news broadcast.
Write a news article.
Make a timeline of the Mexican Revolution
Make a compare and contrast chart between the Mexican Revolution and the American Revolution.
This post is part of the series: Drama in the Classroom
These reviews and tips will help your English classes read, discuss, and understand literary drama.