Breakfast at Tiffany's Novella Lesson and Downloads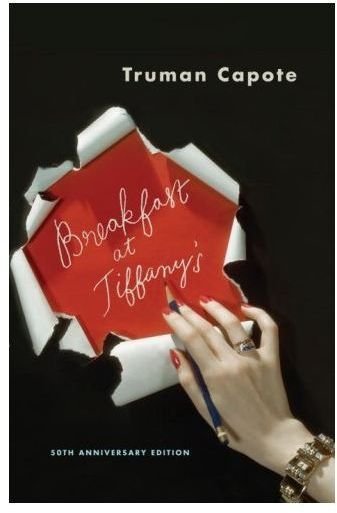 "Breakfast at Tiffany's" by Truman Capote was both shocking and touching to readers when it was originally published. Never before had a call girl endeared herself so to the hearts of American readers. What is it about Holly Golightly, who lists her residence as "traveling," that enchants readers so? Long before Audrey Hepburn immortalized this character on the screen, Capote's short novella, based partially on his own life experiences as a young writer in New York City was considered a must-read for any savvy literary society member.
It is an excellent teaching tool, because it is short, simply phrased and packed full of thoughtful discussion topics. While tying it into the film is a classic way to teach the novel, before you use the film-based lessons, it is best to allow some real time for class discussion around the topics within the novel itself. For instance, have students focus for a day or so on examples of Holly's "harsh and blunt" language. She does not speak like a lady of her time, that much is certain.
Much as Capote did with "In Cold Blood," here again, he is shaping the stage for the future. Without a character like Holly, we may never have seen the birth of strong female characters on shows such as "Sex and the City" or in novels such as "The Hunger Games." Women who speak their minds and women who play the same games that men play were not seen frequently on the page before Capote's classic. If they were, they met some ill-fated ends. Just look at what happened to poor Anna Karenina!
However, Holly overcomes, rises above and makes her way, even in spite of some pitfalls that are tossed at her. Long before there was a Carrie Bradshaw, there was a Holly Golightly; the original wild thing that could never be kept in a cage, but could be loved by those who respected and appreciated her independence.
Use the downloadable discussion questions after your students read the novella. Then, encourage your students to find examples of women on the page, on the big screen and on TV who never would have come to light if Capote had not written the character of Holly. You will be surprised at how many strong women came after her!
References
This post is part of the series: Truman Capote: High School Lesson Plans
This series of lessons covers some of Truman Copote's most engaging work. Included in the series are lessons on "In Cold Blood", "The Strangers", "Breakfast at Tiffany's" and "A Christmas Memory".