Preparing Students to Read "In Cold Blood" by Truman Capote: A High School Lesson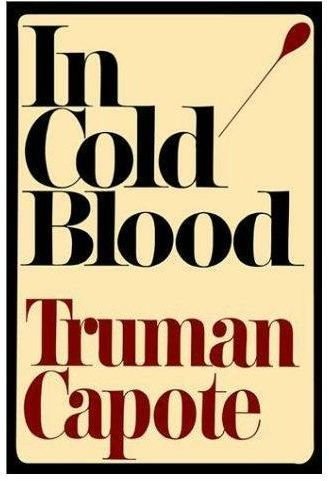 On November 15, 1959, four members of the Clutter Family were murdered. These murders took place in a Kansas farmhouse in Holcomb, Kansas. Dick Hickock and Perry Smith were arrested, tried, and convicted of the murders. Both Hickock and Smith were eventually executed. "Four shotgun blasts that, all told, ended six human lives." American author Truman Capote interviewed the killers, the family members and people in the town and wrote In Cold Blood, the first non-fiction, true crime novel_._
Worth the Risks?
What are the benefits of teaching Truman Capote's novel In Cold Blood in the high school classroom? What are the risks? These are the thoughts teachers have to consider when deciding whether to focus on the very first true crime novel. The story is horrifying, no doubt about it. It reads like a long, detailed newspaper article, giving every detail of the murders. It also provides readers with a real glimpse into the minds and motivations of the two killers. It traces the events from the night before the murders right up to the execution of Hickock and Smith, which Capote himself attended in order to have an "ending" for his book. Will it unsettle and disturb some students? Yes, as it should. However, the benefits of teaching this novel may far outweigh the negative aspects.
When you are deciding whether or not to teach In Cold Blood, you have to gauge the emotional maturity of your class. Can they stomach the facts of this case? Can they handle the assignments that go along with the novel? Consider these questions before moving forward. Would you show these particular students a film such as Schindler's List? Would they be able to view and discuss the material depicted in the film? Would these students be able to bear newsreel footage of the 9/11 attacks and read the accounts of them in the newspapers? Would they be able to view United 93? If the answer to these questions is yes, then your students are mature enough to handle Capote's masterpiece.
Getting Ready to Read
And a masterpiece it is. When today we get so much of our gruesome news from tabloid covers in supermarkets, it is beneficial for all readers to go back and see just how a new genre of literature was in fact created. It is both a challenge and a pleasure to teach this work of Capote's because it fosters serious discussions, can have students branch off into different research projects and even allows for comparisons to that genre of film that seems to fascinate teen, "slasher films." But, first things first: in order to get students ready to read In Cold Blood, first use the two PowerPoints available for download. One provides "just the facts" and the other gives an overview of the crime using Capote's own words. Then, they will be ready to read.
Downloads
This post is part of the series: Truman Capote: High School Lesson Plans
This series of lessons covers some of Truman Copote's most engaging work. Included in the series are lessons on "In Cold Blood", "The Strangers", "Breakfast at Tiffany's" and "A Christmas Memory".