Dennis Prager & Desmond Tutu on Forgiveness: High School English Lesson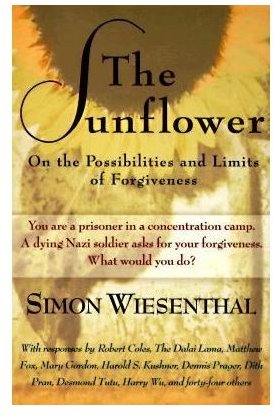 Dennis Prager has been a radio talk show host since 1982. His primary focus, has been lecturing on moral, personal and religious issue. He is the author of The Nine Questions People Ask About Judaism, Why the Jews? The Reason for Anti-Semitism. Dennis Prager is an outspoken opponent of Anti-Semitism and has given thoughtful, insightful lectures on the damages that the Jewish culture sustained as a result of the Holocaust. He is a natural choice for Wiesenthal to ask to weigh in on the Symposium on forgiveness.
Bishop Desmond Tutu was born in South Africa in 1931. He became a priest in 1961 and was General Secretary of South African Council of Churches from 1975-1985. Tutu was a voice against apartheid and won the Nobel Prize in 1984. In 1986 he was elected Bishop of Cape Town, South Africa. He also served as chairman of South Africa's Truth and Reconciliation Commission. As someone who witnessed persecution first hand, during his time in South Africa, Tutu is also a natural choice to share his ideas on forgiveness.
Dennis Prager and Desmond Tutu have very different responses to Wiesenthal's question about forgiving the dying Nazi. Tutu takes a very world view approach in his answer, while Prager uses contrasting religious beliefs to develop his own response. However, which one of them is right and which one is wrong? As we know from looking at previous responses and Wiesenthal's own response, there is no right or wrong answer. What Prager and Tutu do is open a door to discussion and new ideas.
Downloads
This post is part of the series: The Sunflower: on the Possibilities and LImits of Forgiveness
Engage your High School class in a gripping non-fiction work. Simon Wiesenthal tells the story of his experience in a Nazi concentration camp.