Character Comparison: Trisha vs Snow White - Lesson for "The Girl Who Loved Tom Gordon"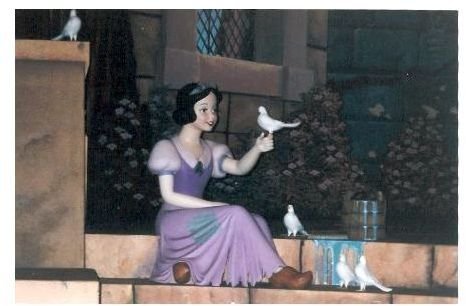 At first glance, it may seem that there would be little in common with a Walt Disney film from the 1930's and a Stephen King novel. However, if one watches the first fifteen minutes of Snow White and compares Snow White's actions and situations with young Trisha's from The Girl Who Loved Tom Gordon, there are a great many similarities.
For students who are unfamiliar with camping, hiking, or spending time in the woods, this short video clip is an excellent way for them to get a feel for the tone and mood of King's novel using a visual aid. It is also a great way for reinforce compare and contrast skills using two different types of media; film and writing. Use the clip after your students have read the first few innings of the novel and download the compare and contrast chart to help them see the similarities.
A Lesson on Hypothermia
Once you've done that, it is a perfect time to give them some scientific cross cultural lessons on the issue of hypothermia. Hypothermia is a danger that Trisha faces while she is lost for over a week and students may only have a very general concept of what this condition is and how it is brought about. Discuss the differences between frost-nip and frostbite and then move onto hypothermia itself. Once students are more familiar with the condition, ask them to track Trisha's symptoms throughout the course of the novel and see what, if any, form of this she is suffering from.
These two different, cross curricular lessons will help enhance the teaching of King's novel and make the reading of it a more enjoyable experience for both teacher and students.
Downloads
References
Photo by BestofWDW under CC BY 2.0 via Flickr
This post is part of the series: The Girl Who Loved Tom Gordon: Series for 9th & 10th Grade
This unit on "The Girl Who Loved Tom Gordon" is perfect for High School students, whether or not they are interested in baseball.