Teaching Students who Have a Criminal Record or Behavior Problems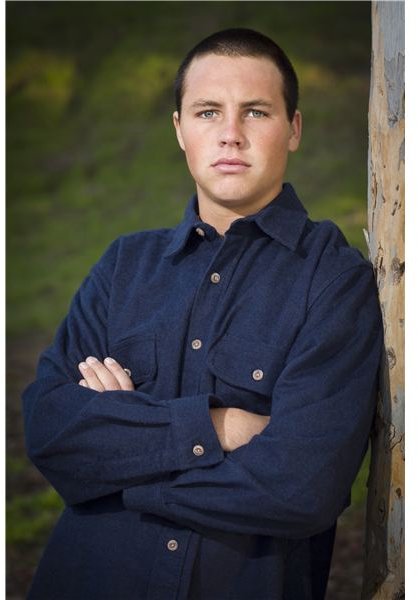 Students may get into trouble with the law due to mostly to environmental factors and outside influences, bad peer groups, or other factors. What can teachers do to work with these students and help them improve their lives? Here are some important points and things to remember when dealing with students who have gone through juvenile offender programs or been arrested:
Don't be Judgmental
---
This is one of the hardest to do for some people. It is fairly easy for me as a counselor because I believe I am here to help the offenders as well as the victims so that everyone wins. But for some teachers and administrators, this is the toughest to accomplish.
It is important to communicate to the student that you care about their welfare, even if they have gotten in trouble for harming others. Communicate that you are disappointed in their behavior, but take the assumption that they want to change for the better. Tell them you want to empower them with the skills needed to move forward and don't try to make moral judgments on their behavior or choices in the past. Being there for them, even in the face of legal problems assures them you are there to try to solve the problem, and not contribute to it. Remember that backing the person does not mean you approve of their actions. It simply means you care enough to help them conquer it.
Consider Their Experience
---
Everyone's experience is unique, depending upon the circumstances they have gone through. Try to put yourself in their shoes, even when it is hard to do. Also look at their academic experience and choose the best learning style for the situation and individual you will be working with.
Start Where They Are, Not Where you Want Them to Be
---
Chances are that students with a criminal offense record are not operating from the same modality as the other students. Some of them may not have the background and academic ability of others. Assume that they need more help and use methods that seem to work best with them. Like any special students, every student is different so it is important to know the student before proceeding with instruction so you can plan a strategy that will most benefit them in the long run.
Have an Open Line to Support Services
---
It is important to have ready access to support services such as counseling, probation officers, and other help and supports when dealing with students in the criminal justice system. Provide this information to parents too, so that they can have a line of help if a crisis occurs, or just to report to the proper channels as the need arises or for documentation purposes. Often students who have been put through the court systems are required to report their progress also.
Have Regular Conferences with the Student
---
Keeping the lines of communication open about their progress, as well as their behavior and concerns will let the student and others involved know you want to help and that you are interested in the student's future. No matter what someone got into trouble for, the fact that they are still in school and learning increases their chances of straightening up and avoiding future legal consequences by some 50%. Remember this fact and use it to give hope to parents and offenders as you are working with them.
Finally, remember that kids are kids. Even those who have taken the wrong road sometimes do so because they got involved with the wrong crowd. Rather than dwelling on the past, look to the future and treat the student as though they were your own, or the child of a close friend. Having the student's best interest at heart not only keeps them safe, but everyone else too.
References
This post is part of the series: Students with a Criminal Record or Violent Behavior: Solutions
Teachers in any school may eventually encounter a student who is at risk of violent behavior, or who may even have a criminal record. What is the best method of working with these students? Read this series for tips and solutions.