Five Winter Books That Make Great Read-Alouds For Toddlers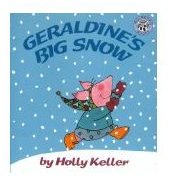 It's Winter Time
Reading to your preschool or toddler students is an important part of the day. Now that the days are growing shorter and we're bundling up, preparing for the winter season, pull out some winter-themed books for your young students to enjoy. Winter books as read alouds for preschoolers or toddlers can spark your students' imaginations and help them learn about the winter season. Here are some simple picture books ideal for your smallest students.
Picture Books Perfect for Winter
Geraldine's Big Snow, written by Holly Keller, is a simple picture book about a young pig anxiously awaiting her town's first big
snowstorm. While the adults in the book hustle about preparing for the storm, Geraldine impatiently waits for the first flakes to fall. Her goal is to finally ride her sled down the snowy hills.
Bear Snores On, written by Karma Wilson, is another winter-themed picture book that is a good read-aloud for your toddlers and preschoolers. A cuddly bear is hibernating in his winter cave when, little by little, other animals slip in to join him in his warm wintertime home. The bear continues to snore as woodland animals begin to pop corn, make tea, and socialize with one another. Eventually Bear wakes up so that he, too, can join the winter fun.
Hello, Snow! by Hope Vestergaard provides toddlers and preschoolers with a bright, colorful story about a young girl's day playing in the snow. After greeting the snow with a cheery "hello," she proceeds to play with a neighbor, building a snowman and gliding down slopes on a sled. The rhyming text paired with colorful cartoon pictures makes this a good story to read to your young students.
The First Day of Winter by, Denise Fleming is a rhythmic, cumulative picture book that shows a child building a snowman with the help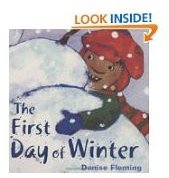 of friends. As the days go by, the child continues to decorate the snowman, helped by some mysterious friends who give him a new decorative item each day. A cap, mittens, scarves, and even salty peanuts are just a few objects that are used to create the festive snowman. Loosely based on a well known holiday song, this book is ideal for read-alouds.
No list of winter books would be complete without including the classic The Snowy Day by Ezra Jack Keats. Winner of the 1963 Caldecott Medal, this simple picture book deals with a young boy exploring the snow. Whether making snow angels, playing with snow footprints, or making snowballs, the young boy enjoys experimenting with snow throughout the story.
Learn more about how your preschool class or student can make their own snow books in this winter lesson plan at Bright Hub.