Discover These Creative Educational Activities for Infants' Curious Minds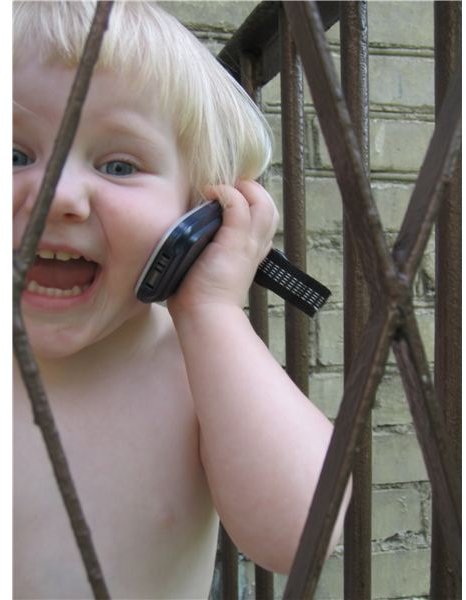 As your baby grows, their world expands and they become increasingly more curious. Soon your baby will want to escape your warm lap and begin to interact with the world! There are plenty of creative and educaitonal activities you can do with your child to satisfy their developmental needs. Take into consideration the age, developmental stage, fears and interests of each baby you are caring for when planning activities.
Sensory play is very important for infants, as they are still experiencing the sensorimotor phase of their development. While it is not appropriate to allow infants to play in a sandbox or with small sensory items as they are choking hazards, there are several options available for infant teachers searching for appropriate sensory activities for their infant class. Read of for tips for using Cheerios, infant cereal flakes, soapy water and finger-paint to spice up your sensory curriculum for infants.
From the age of about seven months, most babies are able to sit up independently and transfer objects from hand to hand. What better time to introduce children to the wonderful world of art? Some of the simple ideas included here are painting outdoors with water, and several finger-paint recipes and ideas. Infants will benefit from the tactile experience as well as the creativity and one on one time these projects encourage.
Infant Science: A World of Discovery
Infants are natural explorers, seeming to learn new things each and every day. They are naturally curious about their environment and, as they grow, able to explore the world around them at their own pace. The three simple science activities outlined here will expand infant's natural curiosity and need to experiment. Outlined in this article are touch and feel books that highlight texture differences, a simple tasting experiment and a sink or float activity.
For those moments when one on one time with the infants is just not possible, you want to make sure you are providing developmentally appropriate toys for the babies to explore on their own. This comprehensive list includes everything you will need to provide an engaging and challenging atmosphere in your infant classroom. This article includes an overview of sensory development in infants, 0-12 months, as well as suggestions for toys and materials that infants will need at each and every stage of development.
While infants need a certain amount of cuddling and quiet time, babies also need to play! When you have some one on one time with the baby, be sure his basic needs have been met and then get down to business! Try some musical activities, or even baby aerobics or yoga. Not only are these activities fun for baby, they will help build a bond between infant and caregiver.
Homemade Infant Sensory Experiences
You do not have to spend a lot of money to give an infant vast and varied sensory experiences. Many household objects are safe to use for sensory play, and can be whipped up in a simple kitchen in a matter of minutes. Included are recipes for corn flour finger paint and colored rice as well as making a homemade tag blanket.
So how do you handle a classroom full of infants each and every day? How do you work in creative and educational activities when you day seems to be a flurry of diaper changes, bottle feedings and naps? Never fear! There are many ways to work creative activities into even the tiniest amount of time. Read on for ideas for including sensory, fine and gross motor play and outdoor games and activities every day, as well as tips for creating a daily lesson plan for an infant classroom.
Using Picture Books with Infants
Quiet moments with baby are the perfect time to begin introducing picture books. This handy guide will explain the importance of reading to infants as well as introduce the variety of appropriate books available for babies. Also included are some tips to how best to introduce baby to the world of literature.
0-4 Months: Activities for the Youngest Infants
Think newborns are only capable of eating and sleeping? Think again! Their brains are making enormous strides between the ages of zero and four months. Babies this age are making important synaptic connections and beginning to understand the world and their place in it. The ideas listed here will help baby develop emotionally, cognitively and physically.
Cognitive Activities for Building Learning Skills
Infants develop at an alarming rate during their first year of life. Babies need different types of cognitive activities at each stage of their development, and here you will learn what kinds of activities are appropriate at each stage. For example, tiny infants will benefit most, cognitively, from quiet conversation and social interaction, while older infants are capable of manipulating simple toys and materials.
Fun Infant Creative Activities
Who says playing with an infant can't be fun? With these short and fun creative activities, babies will be laughing and learning at the same time. Appropriate for infants of almost any age and developmental stage, these activities are easy to plan and easy to implement. Some examples you will see are wrapping paper games, blanket games, bubbles and activities with sticky tape.
What a Wonderful World! Infant Lesson Plan
Infants don't need lesson plans that look like preschool lesson plans, but you may need to plan activities for the infants you are caring for from time to time. Infants are taking in information and learning about their environment each and every day. Some activities for facilitating this discovery include allowing babies to "help" with simple tasks, water and other sensory play, a simple jar lid activity and closely supervised balloon play.
The heat is on! Don't let that dampen your enthusiasm for planning fun and engaging creative education activities for your curious babies! Some of the fun in the sun activities listed here include ice cube watercolors, making summer sunflowers with edible finger-paint and building a beach scene.
Supporting Language Development
Infants go from crying and making cooing noises to beginning to utter their first real words in just one year! Learn the best ways to encourage these important developments, as well as the natural progression of infant language development. Some tips include naming objects, reading, and interactive conversation games.
What's The Big Deal About Tummy Time?
Dr. Anne Zachary outlines just how important this part of an infant's day really is. Tummy time encourages head control, large muscle development as well as fine motor skills such as reaching and grasping. Dr. Zachary, also a pediatric occupational therapist, provides tips to helping babies tolerate tummy time and activities to engage in during this important part of the day.
Pay close attention to the baby's mood and engagement during an activity and take your cues from him. If he seems bored, stressed, tired or hungry, it may be time to finish up the activity. As long as babies are happy, engaged and all of their basic needs have been met, play away!
References