Making a Three Panel Visual Aid
Students will complete research on a chosen occupation and present the information in a three panel visual aids with this lesson plan on creating a career brochure. When students create a tri-fold that focuses on one profession, they can learn a great deal about that job.
Creating a Paper Tri-fold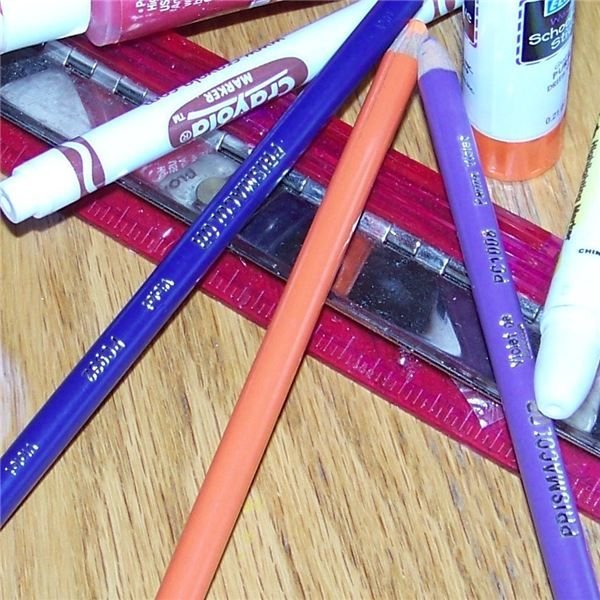 Before beginning a career unit, the teacher may need to review or teach students how to make a paper brochure. There are several formats from which to choose. One of easiest formats for students to create is a tri-fold pamphlet.
Begin by having students fold a piece of paper in thirds. That means that each student will need to fill six panels.
It should be colorful, attractive and neat. Depending on the age of the student, the students can use basic word processing software to design and create the entire brochure on a computer. Students can also add clip art and/or photos. On the other hand, younger students can hand write the text, color the art by using markers and colored pencils and/or glue photos to a basic template The teacher needs to decide on the level of sophistication for the career brochure.
Making the Six Panels
The teacher may want to suggest ideas for the six panels. Below are suggested design ideas:
Title panel:
The name of the occupation, name of student, class name, name of the teacher, and a clip art or photo that fits nicely with the profession.
Other five panel ideas:
Job description
Training or degree needed
Salary range
Work environment, such as in an office, outside work, in a hospital, telecommuting, etc.
Advancement opportunities
Travel (necessary/unnecessary)
Profession location
Occupation security
Steps for Delivering the Lesson
The following are steps for the brochure lesson:
Step 1: Review or teach students how to make a paper tri-fold visual aid. Then, share the requirements. You need to decide what items are mandatory and what items are optional.
Step 2: Help students to select a profession to research. Students should brainstorm a large amount of careers in class so that they have many from which to choose.
Research an Occupation
Step 3: Allow time for students to complete their research. The research can come from personal interviews, the Internet, books, magazines, etc.
For older students, the teacher can require that students include a separate reference page that shows where the information was found. Teachers will need to decide which writing style students will use to cite their sources. Writing styles such as APA or MLA each have different requirements for formatting citations. Older students should be aware that different colleges, depending on subject matter, require different writing styles.
Future Employment Tri-fold
Step 4: Make a deadline for the paper tri-fold to be completed. Some students may want to complete the them on a computer at home. Class time can be set aside for making them; however, if students are working on them at home, they will have nothing to do in class.
For younger students, it is best if you can schedule time in the computer lab so that students have access to computers. However, students can create nice brochures without the aid of a computer.
Rubric Criteria
To help students focus their efforts, it is helpful to give them a rubric. Rubrics show students what a quality piece entails. The advanced level is the goal; this is where students should focus their efforts. In addition, rubrics help teachers grade quickly and efficiently.
Criteria for the rubric can be accuracy of content, neatness of text and photos, creative placement of text and, and spelling and grammar. The levels can be Advanced, Excellent, Proficient and Basic.
Example Career Brochure Rubric
Advanced:
Content is accurate and interesting
Text is concise and clear
Photos are neat, creative and colorful
No spelling and grammar errors
Excellent:
Content is mostly accurate and interesting
Text is mostly concise and clear
Photos are mostly neat, creative and colorful
A few spelling and grammar errors
Proficient:
Content is somewhat accurate and interesting
Text is somewhat concise and clear
Photos are somewhat neat, creative and colorful
Some spelling and grammar errors
Basic:
Content has problems with accuracy
Text is not concise or clear
Photos are not neat, creative or colorful
Many spelling and grammar errors
The lesson plan on creating a career brochure can help guide your students in creating an eye-catching pamphlet on future careers. In addition, they will have learned about a possible profession for their future.
References/resources:
Career Research, https://research.careers.org/
Career Research Project, https://home.comcast.net/~thohlfeld/career_project/career_project.htm
Photo reference:
Photo by Kellie Hayden
This post is part of the series: Career Lessons
The lessons in this series can help teachers guide students in their career explorations.