Some Interactive Graphic Organizers For Literacy Enhancements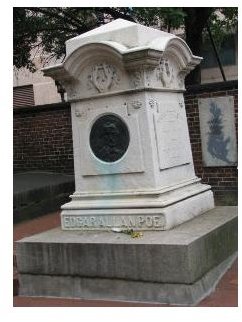 Upper Elementary
Upper elementary students interact well with graphic organizers that are interesting. Common graphic organizers used normally contain different sections or layers for students to build on, such as hamburger, tree or body. For instance, if students used the body to look at literature, the head would be the main idea of the story, while arms would represent characters and legs represent conflicts. The torso would be the story's message or theme. Give each child a graphic organizer or create a large one for a bulletin board. Hand students a few sticky-notes, have them write a story element and add it to the classroom's graphic organizer.
Relate to the child's interests or the story. If the class read a book about a race car driver, the graphic organizer could be a car, with parts of the car acting as the different parts of the story. The more students create, interact and take ownership with the graphic organizers, the better they will understand the piece of literature.
Middle School
This age group enjoys hands-on creations. Assign a collage or other physical creations for literacy enhancements. Give students a specific element from literature, whether it is a character study, conflict analysis or summary and encourage them to make a physical representation of that element. Allow students to make a "walkable map" of the story's geographical features by using large pieces of paper or poster-board and spreading them over the classroom floor.
As review, encourage students to create their own study guide. Outline expectations and have them complete several graphic organizers that cover different sections of the literature. When they finish, bind the graphic organizers as their personally detailed study guide. Encourage students to trade with each other and make copies of the "published" study guides for sharing. Another review activity is to ask students to write "book club discussion questions" that build from their graphic organizers. These questions are of course for their studying.
High School
Older students incorporate technology into their lives, so encourage them to do so with graphic organizers. Start students' assignments, provide guidelines and a rubric and see what they create. Create time lines, character maps, theme analysis and conflict lists. Perhaps make a sample, outline expectations and show them what technology is available (computer programs, Internet or presentation capabilities). Require students to explain their technological graphic organizer plan before they begin for approval.
If your school is limited in technology, make computer generated graphic organizers with graphics or effects. Students will appreciate the effort and it will spice up mundane graphic organizers. Incorporate graphic organizers into other curriculum requirements, such as speeches and papers. The graphic organizer can be part of a visual aid or prewriting and brainstorming. Build the graphic organizer into other classroom activities.
Final Ideas
Interactive graphic organizers for literacy will vary by age, but they should require writing. Graphic organizers provide such a wonderful opportunity for students to express their ideas in writing. By nature, literature lends itself to writing, and using the material students already has will give them confidence in writing about what they read.
References
Author's personal knowledge and experience.
Photo credit: Every Stock Photo: https://www.everystockphoto.com/photo.php?imageId=5088486&searchId=f63072e39a710af27f291760a1bdb332&npos=8
This post is part of the series: Graphic Organizers for everyone!
Here are graphic organizers for all types of activities!