Technology Blogs
The education blogs in this article are among the best available resources for teachers who are looking to learn about new ways to integrate technology in their lessons. They contain tips, tutorials and links to some of the best and most current material available to educators, and each one of them deserves a place in your bookmarks and/or RSS reader. The blogs mentioned cover a wide variety of issues relating to the use of technology in education, and have become as much a part of my day as checking my email.
iLearn Technology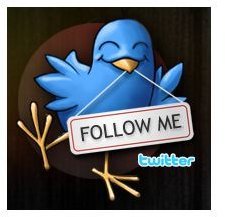 This is one of my all time favorite education blogs. It is written by Kelly Tenkely, a technology integration specialist, who has all kinds of useful resources to share that she has found through her personal learning network, or in her profession as a technology teacher. Many of the resources are especially useful to K-6 teachers, but others are suited to older students too. Kelly adds posts to her blog on a regular basis, so you can be sure to have a regular technology update from this site, and the majority of the sites she recommends are free for teachers to use with their students. Check it out at https://ilearntechnology.com.
Free Technology For Teachers
This is one of the most prolific education technology blogs you will find. Written by Richard Byrne, you will find a near constant stream of posts that highlight some of the best tools and websites for teachers to use with their students. He is a Google Certified Teacher who also creates free PDF manuals for teachers to keep as ready reference guides for the likes of Google Earth, or on the best technology tools to use in the classroom. Again, his focus is on free, web-based resources, but he finds and posts resources that are often unique or hard to find anywhere else, and for that reason alone, you should see what he has to offer at https://www.freetech4teachers.com.
The Whiteboard Blog
Danny Nicholson is a freelance educational consultant who also writes The Whiteboard Blog, (www.whiteboardblog.co.uk). The focus of this blog is on getting the most out of interactive whiteboards. He regularly posts examples and resources that are ideal for use on an interactive whiteboard, but he also has guides and files that can be downloaded to share and use offline. His posts are current, innovative, and relevant to all popular brands of electronic whiteboards in use today. So, if you are the proud owner of one of these great technology tools, then be sure to stop by and see what you can use for your classroom.
Larry Ferlazzo's Websites of the Day
Larry's award-winning blog, https://larryferlazzo.edublogs.org, is aimed at sharing educational resources for ELL, ESL, and EFL teachers, however, many of these resources are suitable for regular classroom teachers too. One of my favorite parts of his blog is his 'best of' series. Here you will find Larry's favorite websites for teaching a plethora of different topics or skills. They cover all curricular areas, and are nicely grouped together on one page with a few lines describing why each site was chosen. So, whether you want to delve in to the 46 part series on the best ways to create content quickly and easily online, or you just want to find out what the best visual news sites are, you will find all this and much more. He also has a collection of topical resources that he posts about current world affairs. It can be hard to explain to some children how things like the 9/11 terrorist attacks came about, but with the help of the resources he gathers on your behalf, you will at least have a head start on where to begin.
Emerging EdTech
Kelly Walsh has his finger on the pulse of education technology. He is the Director of Institutional Information & Technology at The College of Westchester in White Plains, NY, and the author of another of my favorite education blogs, Emerging EdTech. Each week, he writes an article discussing a topical issue affecting the use of technology in education, and he also provides a roundup of the best new sites he finds on Twitter. He has a number of well written PDF articles for readers to use, download and share, while the post index page provides a categorized archive of all the articles he has written for his blog.This site would be a great addition to any teacher's bookmarks or RSS reader.
Ozge Karaoglu's Blog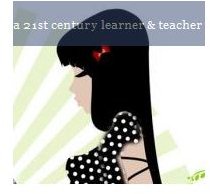 Ozge describes herself as "a 20+ year old English teacher and a freelance teacher trainer", but online she is becoming very highly regarded for her technology blog, https://ozgekaraoglu.edublogs.org. Ozge writes reflections on projects she does with students, and shares a huge number of online resources that teachers would find useful in the classroom. Her recent series on Digital Storytelling, for instance, had hundreds of websites listed that you may never have found without it. Her content is always new, original, and well worth your time.
NCS-Tech
Kevin Jarrett's resource sharing blog is another great example of how helpful teachers can really be for each other. Kevin is a K-4 teacher and technology facilitator at Northfield Community School in New Jersey. He provides reviews of classroom resources for K-8 teachers. This review format is slightly different from other blogs that just make you aware of the websites, because he provides an in-depth analysis to show all the features, how well it works, and how it can be used in the classroom. He is a regular poster, a Google Certified Teacher, and an avid Tweeter. His blog is a well established one in technology circles, and is definitely one you should make a note of. You can read Kevin's blog at www.ncs-tech.org.
What About the Rest?
Are these the only education blogs I read? No, but they are among the best of what I do read. I learn a lot from reading about the experiences and adventures that other educators have, and you can to. I think of them like my 'unofficial' professional development courses, and have taken many things that I have learned back to my classroom. So, if you are looking for something new to add to your RSS reader, you will not regret adding these great technology blogs.