A Guide to the Uses of Digital Tablets in the Classroom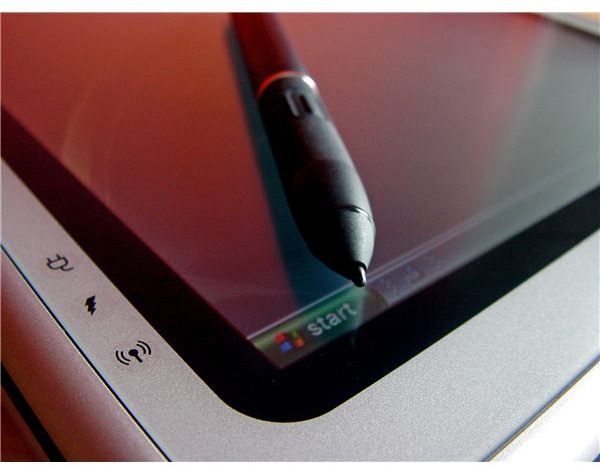 How to Use Technology in Education: An Overview
The use of educational technology may come naturally to some teachers who have a passion for tech-savvy solutions in the classroom - educators who strive to make the most of the educational capabilities of wireless devices. These teachers utilize the tablet's tools, tips and tricks to engage students, stay organized, and manage digital media. For others, problems with technology in the classroom can be a major drawback to the use of computers or tablet devices, whether it is a lack of funding or a simple lack of experience.
Even so, there are a number of ways to find free educational resources for teachers who want to use digital tablets in the classroom. For teachers looking to gain credits in their own continuing education, attending an online or summer graduate course like "The iPad in Education" could prove to be a truly enlightening and informative experience. A few of these educational programs may even offer free iPads or touchpad/tablet devices for teachers who enroll in the course.
If you do not have time for coursework, consider attending an educational seminar that explores how to integrate technology into the classroom. In the mean time, you can always peruse a few of the best education blogs that offer technology tips for teachers.
Resources for Early Years, K-12 and College: A Guide to Educational Apps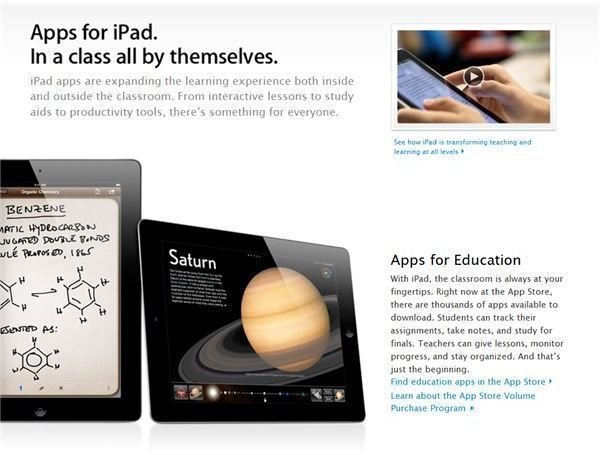 There are countless possibilities and potential uses of digital tablet devices in the classroom; experiment with different types of mobile devices available to you to find classroom practices and integrative technology that work for you. The practical benefits and portability of tablets are one of the many advantages of technology in education highlighted in countless publications and research studies. A technology-rich classroom caters to many different types of learners, connecting students to a vast amount of knowledge and interactive activities.
What are the best apps for children?
Technology in early childhood has developed considerably over the last few years to include many new digital tablet apps for preschoolers. Letter and number flash cards on an iPad touch or iPad make learning on the go as easy as 123, ABC! Early childhood applications often involve vivid illustrations, engaging children through interactive animal learning activities, lessons in language or digital painting tools for creative expression.
How can older students benefit from tablet technology?
Applications exist across all subject areas for elementary, intermediate and high-school students. From math flash cards to eBooks to interactive musculoskeletal diagrams, students can explore anything and everything with supplemental digital content that enhances your curriculum materials. Popular apps for high-schoolers include ACT and SAT prep apps and other test preparation software. To learn more, check out 10 of the Best Apps for Education that can be used with your iPhone, or iPad.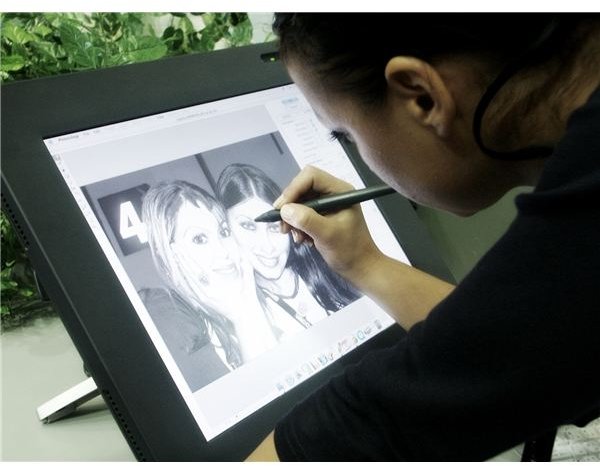 What about iPad apps for college students or an iPad for professors?
In an undergraduate setting, tablets can be used to track statistical data, conduct geographical mapping surveys, or organize student progress and grading. For collaborative projects and surveys, professors can use applications to conduct surveys with students in real-time, viewing immediate feedback and responses from the class. College students may also find digital textbooks useful for reading course material on their tablet device.
A Growing Trend
Many educators feel that tablets and education go hand in hand, offering a vast amount of potential and flexibility. As the market for portable touchscreen devices and handheld technology continues to experience record growth, it can be difficult for teachers to keep up with current trends in education and the use of technology in schools. If you are trying to decide on a tablet device, there are many options available. The following FAQ addresses some of the questions most commonly asked by teachers.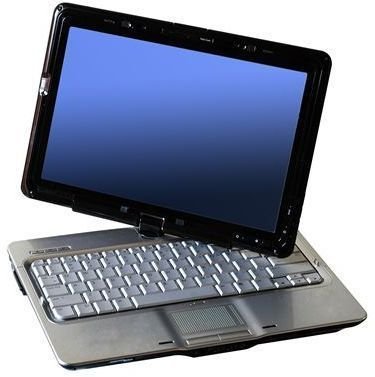 What are the best tablet PCs in education?
At the end of 2010, the Apple iPad continued to rank highest in tablet sales with high reviews from the education community and numerous educational applications. However, many of these same applications can be used on other tablets and touchscreen devices. Some tablets PCs are fully-equipped with Windows 7 operating systems and offer the same capabilities as most laptops or desktops, utilizing a pen or stylus as an input device. If you are looking to purchase your own tablet to use when teaching, consider speaking with other teachers in similar classroom environments to see what tablet devices and applications they find most helpful. The type of technology best suited for your classroom may depend largely on your students. When working with students with special needs, apps or tablet technology that offers the benefits of assistive technology will obviously prove most helpful. The pros and cons of technology in the classroom are endless, but the bottom line is that only you can make the final decision on a personal tablet device based on your own students, personal preferences, and teaching style.
What are some of the newest tablets for teachers on the market?
Along with the recent release of the iPad 2, many other tablets have been introduced over the last several months. From eReaders to tablets like the Samsung Galaxy Tab using Android smartphone technology, there is an extensive array of tablet devices available for educators to use in the classroom.
What about eReader tablets and educational eBooks?
From "Winnie the Pooh" to the principals of microbiology, all kinds of texts can be read using a portable eReader device like the Kindle, NOOKcolor or Sony Reader touch. Although each device varies, many eReaders have started to incorporate apps like those used on larger tablets. Although eReaders generally don't have the same functionality as a full-featured tablet PC, they offer a very practical and cost-effective way to share eBooks or online curriculum materials with students. Learn more about the differences between the Nook, Kindle and iPad to determine which might be best for your classroom.
Technology Integration for Teachers: Cutting costs on Tablet PCs in the Classroom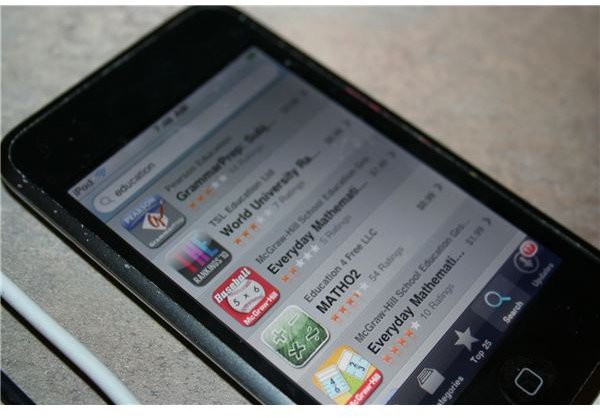 Considering the high cost of technology in education, you might be interested in some tablet alternatives to the iPad. If you are looking for more affordable digital tablet devices that can be used by yourself or your students, consider an iPod touch or another mobile device. For those seeking technological improvements and reduced equipment costs, smaller touchscreen devices may be the perfect solution. Using the iPod touch in the classroom allows teachers and students to explore many of the most popular professional tools or learning apps. These devices are perfect for brief calculations and note-taking or digital flash card programs.
Ideas for Tablets and Educational Applications
There are a wealth of online reviews regarding educational software and apps for the iPad and other tablet devices. Take a look at the Top 10 iPad Classroom Activities or another list of tablet applications in education to find inspiration.
Resources and References
Apple in Education: Learning with iPad. https://www.apple.com/education/ipad
Adult & Graduate Studies Blog: iPad in Education. https://blogs.wlc.edu/ags/category/ipad-in-education
Image Credits
Tablet PC: "pascal79," Pascal Monstma
Apple iPad in Education: Screenshot courtesy apple.com
Pen Tablet Girl: "zchizzerz," Jeff Vergara
Tablet PC 1: "leocub," Manu Mohan, manumohan.com
iTouch Education Apps: Microstock Photography Source.
This article has been placed in our archives.