Educational Technology in Early Childhood Educational Classrooms: Six Innovative Methods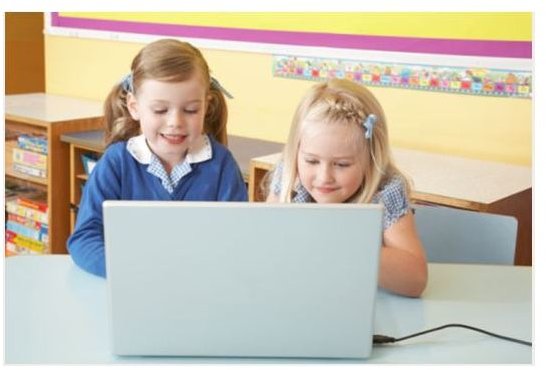 As educators, we are always on the outlook for innovation, and the uses for educational technology in the classroom are endless. When used appropriately, today's technology options can motivate and enhance student learning while promoting early literacy. What are the best ways to use technology for your classroom? Here is a list of age-appropriate uses:
Computer Software
Computers are powerful tools that provide students with a place to practice what they are learning. Most children learn how to manipulate a mouse by the time they reach preschool age. You can use computer software programs in the preschool classroom to strengthen the students' abilities and provide them with the opportunity to use their imagination through the use of software programs. Choose software that contains music and sound and that builds on what they already know.
Welcome to the Internet
The Internet has an endless amount of games for early childhood education. There are thousands of websites that provide educational games for students to practice what they are learning. When choosing which games to play search for sites that tailor to pre-K and younger children such as pbskids.org. When you visit this website, you'll see it has links for both parents and teachers.
SMART Boards
An interactive whiteboard is another way to provide a hands-on approach to the early childhood classroom. Teachers can have students experience integration with their lessons by showing them how to use their finger or a special pen to write on the board. The SMART Board is scratch-resistant and durable enough for little hands to use. Using this interactive approach to learning will only entice students to learn.
Meet the iPad
Apple's iPad is the newest trend in educational technology today. Teachers are incorporating the iPad into their classroom as a way of motivating their students. For age-appropriate use of the iPad in early childhood classrooms, teachers can download applications specific for their student group. The iPad is easy for little hands to use; by just the use of their fingertips they will be playing educational games in no time.
Digital Camera and Camcorders
Digital recording is another great tool to use in the early childhood classroom. The use of this technology is simple: Teachers can record or take photos of the student's performances and have the students watch them back. Another use for this technology is to share photos with parents that the students have taken.
Tape Recorder
This may be viewed as an "old" use of educational technology but it still serves the same purpose. Having students record stories, poems or songs and then hear them back is great fun and captures their enthusiasm. Going beyond that to translate their story into print is a great way for children to understand how sound translates to print. Children can also learn this concept through books on tape.
Technology Expands Horizons
These uses for educational technology in early childhood education can enhance students learning and provide them with access to information that teachers cannot provide. Technology is now a part of our world and teaching students in the early childhood years can provide them with the opportunities to be successful in the future.
Source: Author's Own Experience