A Comprehensive Guide to Author Study Resources for Elementary Teachers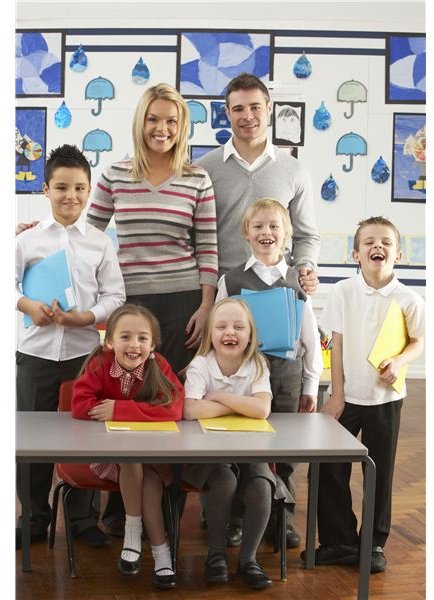 Author studies or celebrations are a fun addition to your regular Language Arts lessons. You can use a study as an extension of your existing curriculum, tie it into related topics from other subjects, or just allow the children the opportunity to "meet" a writer/illustrator through their work. Here, you will find a guide to author study resources based on several of the more popular writers and illustrators found at the elementary level.
About Author Studies
There are a variety of methods for conducting author studies. Some teachers prefer to highlight a different author every month, while others may spend an entire semester devoted to one particular writer and/or illustrator. For younger students, the books you select may be better used as a read-aloud. For older classrooms, books can be assigned to be read as part of a literature study group, book club or individual reading assignment. Discussions may then revolve around comparing/contrasting themes, settings, characters, plots, style or even how the book(s) relate to historical events of the period. Here is more information about using author studies in the classroom.
Laura Numeroff
Beloved children's author Laura Numeroff is a great study for elementary classrooms. Best known for her "If You Give a ___ a ___" series, the author actually went to college to be a fashion designer. Your students will agree that it is lucky she changed her mind, because Laura's stories are now enjoyed by children all around the world! The books in the "If You Give a ___ a ___" series sport circular plots. This means they begin and end in the same place. Here, you will find background for your author study, and ideas for using the her books in a classroom setting.
Tomie dePaola
Tomie dePaola needs little introduction. His work has a distinctive style, and illustrations of his characters will be easily recognizable to most kids. According to the official Tomie dePaola website, he has been published for over 40 years, and has written and/or illustrated nearly 250 books. Some of his well-known titles include the "Strega Nona" series.
Jan Brett
Jan Brett is another author whose works most students will instantly recognize. From her official website, the author shares that her travels are a major inspiration to her work:
"From cave paintings to Norwegian sleighs, to Japanese gardens, I study the traditions of the many countries I visit and use them as a starting point for my children's books."
Your students will delight in studying her very detailed and intricate illustrations. For this reason, this author study presents the perfect opportunity to collaborate with an art teacher, to offer cross-curricular integration of the subject.
Here, you will find lessons and activities surrounding one of Brett's most popular stories, "The Mitten." It is important to note, however, that the official Jan Brett website (janbrett.com) also contains a guide to author study resources. This site offers not only author background information, and information about each of her books, it also offers activities, games, videos, coloring pages, a blog, and of most interest, letters from the author herself explaining specific details about her stories.
Marc Brown
Marc Tolon Brown is the author and illustrator of the popular "Arthur" books. Many of the characters in his stories are based on real people from his personal life. For this reason, an author study about Marc Brown would be a great tie-in to lessons about inspiration for your writing curriculum. Your students might also be interested in learning that the name of Mr. Brown's sons, Tolon and Tucker, have been hidden in the illustrations of all of the "Arthur" books except one, and that his daughter's name, Eliza Morgan, has been hidden in at least two. What treasure-hunting fun you can have as a class, trying to find them as you conduct your author study! In 2011, Marc Brown celebrated the 35th anniversary of "Arthur_."_
Roald Dahl
As one of the most successful children's book authors and illustrators, Roald Dahl offers a wide variety of text to choose from. This makes him a good candidate for an author study in classrooms from kindergarten through high school. In addition to the articles and lessons found below, the official Roald Dahl website offers great informational support for an author study.
Are there other specific authors you would like to include in an author study for your classroom? Bright Hub Education has lots of additional resources. If you don't find what you are looking for, drop us a line in the comments section below, and we'll see if we can find it. In addition, if you have an author study of your own that you've found effective, we'd love to hear about it! Tell us about it in the comments.
References