A Gingerbread Unit Using Gingerbread Friends by Jan Brett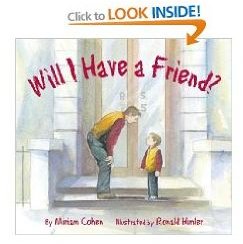 Book Summary
In the book, Gingerbread Friends, by, Jan Brett, the gingerbread baby sets out to make a friend. He likes Mattie and the house that he made for him, but is lonely when Mattie goes out to play. The gingerbread baby goes to a bakery and tries to make friends with the baked cookies. None of them respond and the gingerbread baby is very sad. He finds a hole in the wall and goes through it to take a nap. He is awakened by a mouse nibbling on his marshmallow pom-pom. He runs home and is chased by a long line of people and creatures. He makes it safely home, only to find that Mattie has been busy at work, making him a whole room full of gingerbread friends.
Friendship Lesson Plan
Gingerbread Friends is a wonderful read during when you are teaching a friendship theme. There are more recommendations for friendship books below. I am not suggesting that you use only these. You probably know of other great friendship books to use as well. I find that the school library is the best place to preview books before deciding to purchase them.
Prior Knowledge:
This lesson is a part of a gingerbread man unit. Ask the students if they have ever felt uncertain about making a friend and what happened.
Materials Needed:
Chart paper
Poem (below)
Small Post-it © Notes
Optional- T-chart download
Teach:
Sing as a shared reading text, Love Your Friends, by Helen Moore (sung to the tune of Row, Row, Row Your Boat):
Love, love, love your friends,
Share your toys and play.
Say nice words and do kind things,
Be happy all the day.
Use this shared reading text to search for any of these sight words: love, your, and, play, say, do, be, happy, all, the, day
Discuss the stories with the students. Sometimes we look for a friend, like the gingerbread baby did, when we already have a friend. Sometimes we are uncertain that we will make a friend, like the little boy going to school. Still other times, we feel like no one wants to be our friend, like the mouse in Eric Carle's book, Do You Want to be my Friend? Sometimes we feel awkward or different and it keeps us from making a friend. At other times, we may think that we do not need anyone else and not want to share or be a friend, like the Selfish Crocodile.
Pick some students to model being a friend.
Procedure:
Good literature really helps students to learn character traits in their own lives. Create a T-Chart with the class that consists of two columns, titled, A Friend Would and A Friend Wouldn't (feel free to download a sample T-chart; this one is on problem and resolution, but will work for this lesson as well). As you read each book with the class, place a sticky note onto the page where you can prove that the character was a friend or not. Add characteristics of a friend (or not a friend) to the list.
Remind students how you have modeled flagging pages to prove if the character was a friend or not. When the students go to independent reading time, give them sticky notes to place onto a page to prove that the character(s) in their books is being a friend or not. In pairs, have the students discuss their findings.
Assess: Can the students correctly find proof in their own stories of a friend or not a friend? Do students participate in the class discussion (comprehension of the text)?
Optional/Extend:
Have the students draw a picture of how Mattie was a friend to the gingerbread boy.
Using the book, Gingerbread Friends by Jan Brett is a great way to incorporate social studies standards on friendship into your gingerbread man unit. Enjoy!
Courtesy of Amazon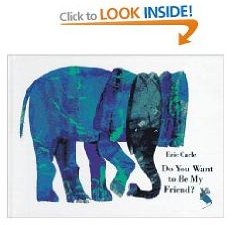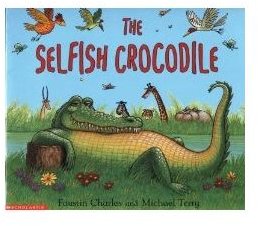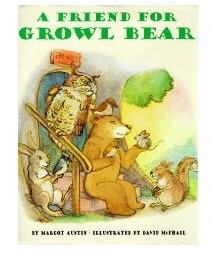 References
This lesson plan on friends is provided by the author's classroom experience.
This post is part of the series: Gingerbread Man Unit: Jan Brett and More
In this gingerbread man unit, we will teach students to make a gingerbread book, make gingerbread cookies and make a step-by-step book on how to make a gingerbread cookie. We also have a wonderful gingerbread book review to add to your repertoire!