Jan Brett Lesson Plans for Preschool: Activities for Several of Jan Brett's Books Included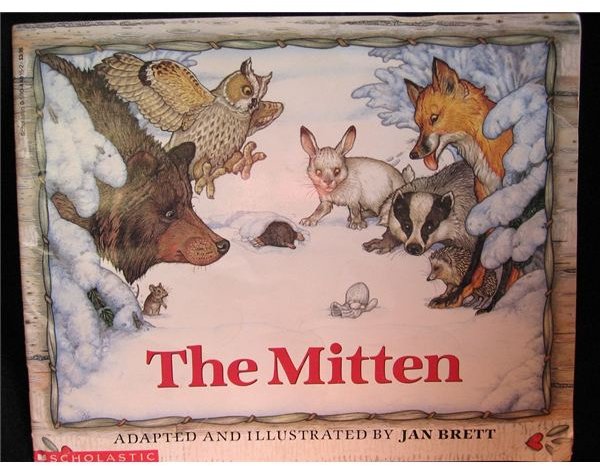 Introducing Jan Brett to Your Class
Jan Brett loved to draw when she was a child and today she draws beautiful pictures for her books as well as those of other authors. She loves animals and most of her books have information to share about animals and nature. Brett also loves to travel and uses her experiences in her writing. She loves to visit other countries to learn about their cultures, costumes, and countryside which appear in many of her stories.
Jan Brett loves to tell her story through her drawings. She uses borders and side panels on her pages. Inside these borders, you will find many details or clues which add to the story. Brett calls these borders her "overflow of thoughts." This is why children love to read her books repeatedly, as each time they see something new!
Visit her official website, www.janbrett.com, to find information on her books, tours, teaching ideas, coloring sheets, and much more. Below are Jan Brett lesson plans for several of her famous books and activities to use in the classroom to help enhance her stories.
Materials Necessary to Teach This Lesson
Obtain copies of these three books at your local library or bookstore: The Mitten, Berlioz The Bear, and The Hat. Gather up the following materials to use in the craft activities below.
Construction paper
Tissue paper
Glue
Safety scissors
Play dough
Straws
Plastic beads or google eyes
Crayons and markers
The Mitten
_
The Mitten by Jan Brett is a Ukrainian folk tale about a little boy and the white mittens his grandmother knitted for him. Losing white mittens in the snow are hard to find, however the winter animals found it and took refuge from the cold inside. How did all those big animals fit into a mitten? A question maybe not answered but the mitten though slightly stretched out was found by the little boy and he was happy to have it back.
Since mittens are common to wear in cold weather, have the children make a pair and decorate them.
Cut large mitten shapes from construction paper. Since mittens come in pairs, make two for each child (a concept to teach).
Invite the children to decorate their mittens by tearing pieces of colorful tissue paper and gluing these onto the paper mittens.
As the children admire the mittens they have created, recite this verse together:
Thumbs in the thumb place,
Fingers all together.
This is what we say
In cold mitten weather.
(Author Unknown)
Berlioz The Bear
Jan Brett created the story of Berlioz the Bear based on her husband Joe's occupation as a bass player with the Boston Symphony Orchestra. Jan and Joe traveled to Bavaria so she could research the setting, costumes, and bandwagon for this story. Here are a few ideas to follow up this story with these Jan Brett lesson plans.
Invite the children to bring in their favorite stuffed bear to class. Encourage the children to talk about their bear; how long they have had it, its name, who gave the bear to them, and why they love this bear so much.
Jan Brett picked out the name "Berlioz" from her favorite French composer, Hector Berlioz. Play some of his music in class such as The Hungarian March. Another song that goes with the story is The Flight of the Bumblebee by Rimsky-Korsakov. In the story there was a buzzing bee inside the bass instrument. As you play this classical music, invite the children to march around the room.
The Hat
"Hedgie," the hedgehog, is the main character of The Hat. Jan Brett has a real hedgehog named Buffy as a pet in her family. Buffy became the inspiration for The Hat when they found her caught in a slipper sock. She couldn't get out because of her prickles.
Invite the children to make a hedgehog out of play dough:
Help the children make a body out of the play dough.
They can add plastic beads or google eyes for the eyes.
The challenge the children to cut straws in smaller pieces.
Have them insert the straws into the dough to make the spikes.
Encourage each child to give their hedgehog a name.
Safety Note: Supervise young children when using safety scissor and small pieces in this activity.
Hone in on this author's technique as you prepare Jan Brett lesson plans and activities for your class from many of her stories.They will enlighten the children and you can find an assortment of titles on her website, online, libraries and bookstores. Our Bright Hub writers will give you a variety of ideas in these well-written articles on The Mitten and Gingerbread Friends.
Sources
Jan Brett's Official Website - https://www.janbrett.com
Personal experience in the classroom
Photo courtesy of Tania Cowling