Titles of Picture Books for Problem and Solution With Descriptions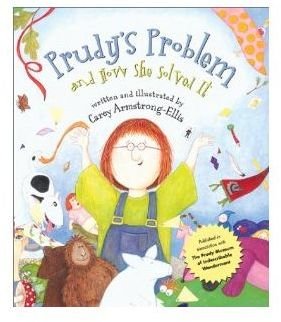 The concept of problem and solution through stories is often taught from Kindergarten to fourth grade. Many on this alphabetical list are award winners and are sure to help you teach the concept to young children. For the younger set, I always asked basic questions such as ,"What is the problem?" and "How does it get fixed?" Not all on the list will be suitable for every grade level, but can be overlapped. I have tried to include the problems in the descriptions for you.
Titles with Descriptions for K-4
A Chair for My Mother - this is a great book on teaching how problems are solved when people work together.
A Friend for Growl Bear by Margot Austin - this is a delightful book about a bear who cannot express himself and is misunderstood when all he is trying to do is make a friend. It is a great book to teach about frustration and speech.
A Letter to Amy by Ezra Jack Keats - Peter tries to mail a letter to invite his friend Amy to his birthday party, but it gets lost in the wind and she does not get the invitation. This is a book students can relate to about hurt feelings and almost losing a friend.
Baseball Saved Us by Ken Mochizuki - this book will be a great tie-in to American history lessons about Japanese-American internment camps in the US during WW II and a little boy forced to leave his home to go to the camp.
By My Brother's Side by Barber et. al. - this is a story about life's setbacks and brotherhood.
Chrysanthemum by Kevin Henkes - is a great picture story about a girl mouse that is teased about her name and how she overcomes it.
Curious George - any book in this beloved collection will teach children about getting into and out of dilemmas.
Franklin's Bad Day by Paulette Bourgeois - because sometimes kids wake up grumpy or they are not sure why they are upset.
Harry the Dirty Dog by Gene Zion - any in the series about the beloved dog Harry are great to teach about problems and solutions.
Ira Sleeps Over by Bernard Waber - Ira has a true dilemma, should he bring his teddy bear for a sleepover or not? Elementary students may be attached to their stuffed animals, but they also do not like to be called babies.
Kitten's First Full Moon by Kevin Henkes - poor kitten thinks the reflecting moon is her milk. She ends up getting her milk but is frustrated through the process. This is a better example for the younger set.
Knuffle Bunny by Mo Williams - students of this age can relate to the dilemma in this book. Trixie lost her favorite bunny. It is another great book to introduce frustration and forms of communication. Again, this is a better example for the younger set.
Marshmallow by Clare Turlay Newberry - this is a true story about a bunny who comes to live with the family cat. The problem is the cat and the bunny dislike each other. Learn how they overcome their differences.
Mufaro's Beautiful Daughters by John Steptoe - an African folktale about how good overcomes evil. This book may be more about choosing right from wrong, but there is a problem and solution to be found here.
Pinocchio by Carlo Collodi - this classic can be used to teach about Pinocchio's and Geppetto's problem/solution.
Prudy's Problem and How She Solved It by Carey Armstrong-Ellis - Prudy has a problem and needs a solution. She collects too many things. In the end, she puts her belongings in a museum.
Strega Nona by Tomie de Palo - is another classic about how you can end up in a dilemma if you do not listen and learn what to do to correct the problem.
The Boxcar Children by Gertrude Chandler Warren - about orphaned kids who try to solve their problems but find that living in a boxcar is not the best solution.
The Little House by Virginia Lee Burton - another classic about the cost of industrialization.
This finishes our selection. Use these picture books in conjunction with the next article in the series.
Reference: PBS Bookfinder
These books have been chosen through teacher research and use in the classroom.
Image: Courtesy of Amazon
This post is part of the series: Teaching Problem and Solution in Reading
This series on problem and solution in reading includes a collection of picture book titles for K-4 on problem and solution, reading comprehension activities and graphic organizers.