How to Get your 7th and 8th Graders to Read Over the Summer: High-Interest Reading List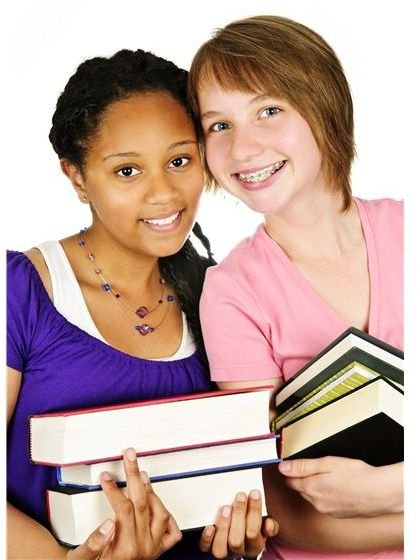 If you are in charge of implementing a summer reading program on the middle school level, choosing the books can be the most challenging part of the task. Once the books are selected and presented to the students, the ball transfers to their court and the ownership of the project is transferred from you as the teacher or moderator to the students who have to select and read a required work or works.
However, if a student is not interested in or intrigued by the summer selection choices, the summer reading program can be a failure before it even starts. The more choices you give, the more students will find a book that they actually want to read over the summer. The manner in which you present your summer reading also impacts how students feel about their summer reading assignments and motivates them to want to read the book. Distributing a list, posting it on your school website and mailing it home to parents are all quick and easy ways to make sure that students know they have to complete a summer reading task. However, the best way to get them excited for summer reading is to present it in an exciting way.
Call your 7th and 8th grades into a school assembly. Set up your presentation board and select five or six faculty members. Invite them to come up, and using the downloadable power point, describe one of the books on the list. Get your teachers to get the kids excited about books. Form reading teams to sign up for books recommended by different teachers. And then, pull those student groups together in September to meet with the teachers who recommended the book they read. It is a bit more effort than a 50 question objective test, but it also will provide students with the motivation they need to read and succeed.
Your Summer Reading List
Here are the books mentioned in the powerpoint.
The Graveyard Book
Written by Neil Gaiman
Contains: a murder, a Jack of All Trades, a werewolf, a vampire, a witch, ghosts and…Nobody Owens, a young boy who lives in a graveyard with his adoptive "ghostly" parents.
If you liked Coraline, give this a try!
The Cay
Written by Theodore Taylor
Contains: a shipwreck, a blind boy, a mile long island, a freed slave, and lots of stormy adventures.
If you liked: Treasure Island, give this a try!
Fried Green Tomatoes at the Whistle Stop Cafe
Written by Fannie Flagg
Contains: Friendship, Southern food, Civil Rights, a murder mystery and… Is interspersed with a series of newspaper columns.
If you liked Secret Life of Bees, give this a try.
Wonder
Written by R. J. Palacio
Contains: a very special little boy, a "typical" American family, a group of friends who experience some tension, and… A strong anti bullying message.
If you liked Firegirl, give this a try.
Children of the River
Written by Linda Crew
Contains: A voyage from Cambodia to America, the perils of the Khmer Rouge, the transition of cultures and… A choice between being true to family and true love.
If you liked The Fault in Our Stars, give this a try.
The Wizard of Oz
Written by L. Frank Baum
Contains: a Witch, a fearless girl, a Lion, a Tin Man, and a Scarecrow, and… One of the most timeless messages of our culture.
If you liked THE MOVIE, then give the book a try!