Summer Reading: Non Fiction For First Grade Students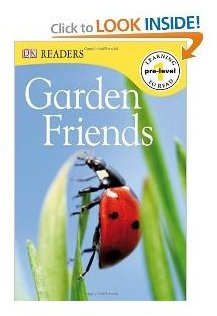 It is important that children are introduced to nonfiction reading in the early grades, because many of the standardized tests they will take, beginning in third grade, use nonfiction passages to test reading comprehension. Reading informational texts allows children to become familiar with the different features of factual texts, like the index, photo captions, page headings and diagrams. Fortunately, there are several nonfiction series that are suitable for beginning readers.
Dorling Kindersley Readers
**
Dorling Kindersley Readers combine stunning, close-up photographs with informative, interesting text. They have five levels from pre-level 1, for children who are just learning to read, to level 4 for proficient readers. Most first graders will be able to read the level 1 or 2 books by the end of the school year, but I love the pre-level 1 books for those children who are struggling to read. They have all of the great features of the higher leveled books, but have simple repetitive text and lots of labeled pictures to help reinforce vocabulary. Some of the features you will find in this series are picture indexes, labels and fact boxes, containing extra information.
A few titles in this series:
"Garden Friends"
"Fishy Tales"
"Born to be a Butterfly" by Karen Wallace
"Rockets and Spaceships" by Karen Wallace
"Bugs, Bugs, Bugs" by Jennifer Dussling
"Amazing Buildings" by Kate Hayden
Rookie Read-About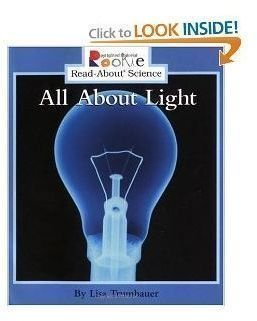 This series contains easy-to-read books on a variety of topics, like science, geography, holidays and health. Children will find maps, captioned photographs and indexes as they read these books. Each book ends with a "Words You Know" list, that combines pictures and words to review any new vocabulary that was presented.
A few titles in this series:
"All About Light" by Lisa Trumbauer
"Giant Pandas: Gifts from China" by Allan Fowler
"Living Near a River" by Allan Fowler
"Where Does Your Food Go?" by Wiley Blevins
"The Seven Continents" by Wil Mara
Scholastic Science Readers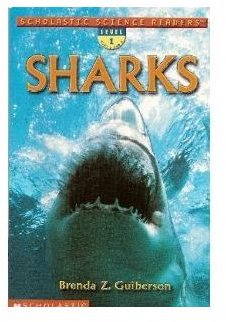 Scholastic Science readers provide basic information on a variety of science topics, including animals, space and weather. They have books in three levels for beginning readers to more fluent ones. The level 1 and 2 books will be appropriate for most first graders when summer arrives. The vivid photography and the special "Take a Closer Look" captioned pictures, are sure to hold the interest of even the most reluctant readers.
A few titles in this series:
"Sharks" by Brenda Z. Guiberson
"Spiders" by Carolyn B. Otto
"From Tadpole to Frog" by Kathleen Weidner Zoehfeld
"Solar System" by Gregory Vogt
"Tornadoes" by Brian Cassie
Ready-to-Read Childhood of Famous Americans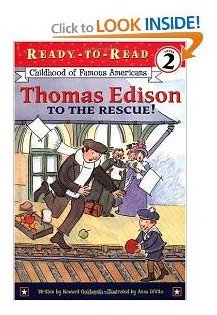 This series is a great way to introduce younger children to biographies. The books introduce famous Americans like Helen Keller, Abraham Lincoln and Paul Revere by telling stories about them when they were young. Each book contains a timeline of important events in the person's life at the end.
A few titles in this series:
"Thomas Edison to the Rescue!" by Howard Goldsmith
"Ben Franklin and his First Kite" by Stephen Krensky
"Helen Keller and the Big Storm" by Patricia Lakin
"Betsy Ross and the Silver Thimble" by Stephanie Greene
"Paul Revere and the Bell Ringers" by Jonah Winter
These book series will keep students excited about a summer of reading nonfiction. For first grade children, who are naturally inquisitive, these informative texts are the perfect fit.
Resources
Source: Author's personal classroom experience
Book cover photos: Amazon.com