5 Compelling Reasons Why Your Kid Should Be Taking Swimming Lessons Now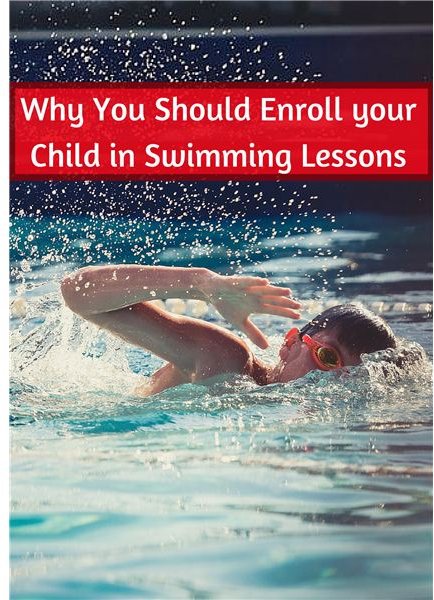 Why Swimming?
Some schools have swim teams that your child could join, which will foster a sense of teamwork and belonging. You can also check your local parks and recreation department, YMCA or Boys and Girls Club for classes and teams.
Here are some ways swimming lessons can help your child:
For kids who are exceptionally shy or lack confidence, swimming lessons may be just the thing to help them break out of their shells and make friends in a safe environment where kids are all on the same team and working toward a common goal.

Swimming exercises every muscle in the body. Unlike bicycling, basketball or other sports, swimming gives them a complete workout and loosens up muscles, making them more flexible for other sports and activities as well. Physical education experts agree that swimming is the most complete workout for kids and they enjoy it, so they are likely to do it more often.

Learning to swim is an important life skill. Not only is it a great sport, but it saves lives. Skills learned in summer swimming courses can carry over into their adult lives and prepare them to participate in water sports of all kinds. Those who take advanced swimming lessons may also qualify to get their lifeguard license and help others.

Swimming is a social activity, as you don't usually do alone. Many kids enjoy swimming during the summer months, so there are plenty of opportunities to interact with others. This can help kids to make new friends and feel connected, which is especially beneficial for shy kids or those who do not make friends as easily.

Swimming helps reduce tension from the school year and helps kids relax during the summer. This may also help prepare them for the new school year when fall arrives.
Get Started
Some people enroll their babies in swim lessons. Although somewhat controversial in certain circles, experts say starting swim lessons in infancy allows children to become better swimmers by using their own natural inclination to kick and move in the water.
Swimming lessons at any age foster a sense of confidence and instill teamwork, they help kids make new friends, and learn important life-saving skills that will last a lifetime. Swimming is a great physical activity also, which works the entire body and keeps them in tip-top shape for the upcoming fall school year, and gets them more ready to learn.
References