Fun and Easy Summer Craft Project Ideas Using Popsicle Sticks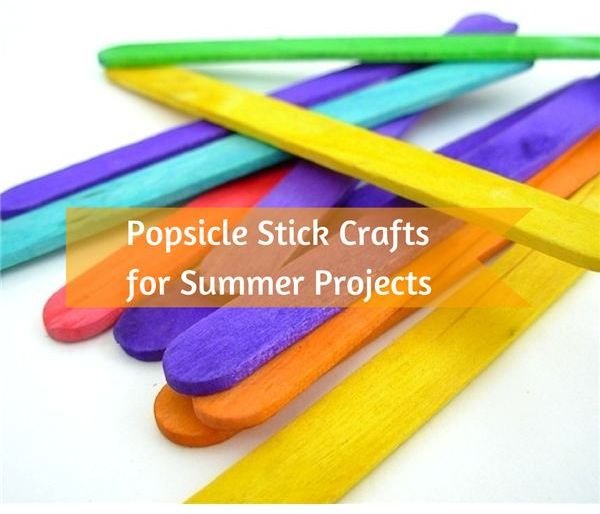 A Little History of the Popsicle Stick
Eating a frozen Popsicle is part of growing up in America. In 1905, when Californian Frank Epperson was just 11 years old, he mixed some soda water powder to drink. He accidentally left it overnight on the back porch with the stirring stick inside. That night, the temperature dropped to a record low causing this mixture to freeze. Voila! The first "Epsicle," which he eventually patented would later become known as the Popsicle.
Not only have Popsicles been treats for children for over one hundred years, but the famous wooden sticks are also great resources for arts, crafts, games and learning.
Here are some Popsicle stick crafts to try:
Craft Stick Fish
This craft has a two-step process. First, you will need to color the sticks by dying or painting them. You can dye Popsicle sticks with white vinegar and food coloring. After the sticks reach the desired color, let them dry. Alternatively, you can use tempera (poster) paint to paint them before or after making your figure.
For each fish craft, you will need:
Nine craft sticks
Coloring materials
Paintbrush
Heavy-duty glue or low-temperature glue gun
Googly eye
Cord, fishing line or ribbon for hanging
Procedure:
You are basically looking to create an inverted triangle with the sticks in an overlay pattern.
Take four sticks and lay them on the table about 3/4 to 1-inch apart.
Take the next four sticks and glue them on top and across the four sticks already placed on the table.
Position this mesh to look like a fish with a pointed nose to the right and a tail portion to the left.
Glue the last stick across the fish's body from the nose to the tail end. I found using a couple colors for the body of the fish and a single color as an accent for the last stick makes for an interesting looking fish. You could even use one color for the body with a striking color as a stripe across the fish with the last Popsicle stick.
Glue a googly eye in place above the nose portion and tie a string around a couple sticks to use as a hanger.
Have each student make a craft and decorate your classroom with a "school of fish."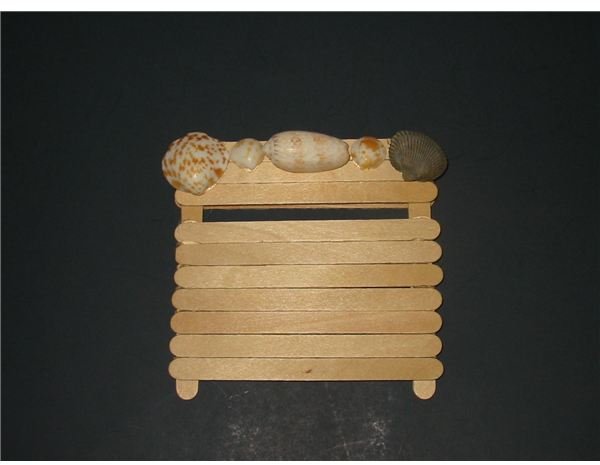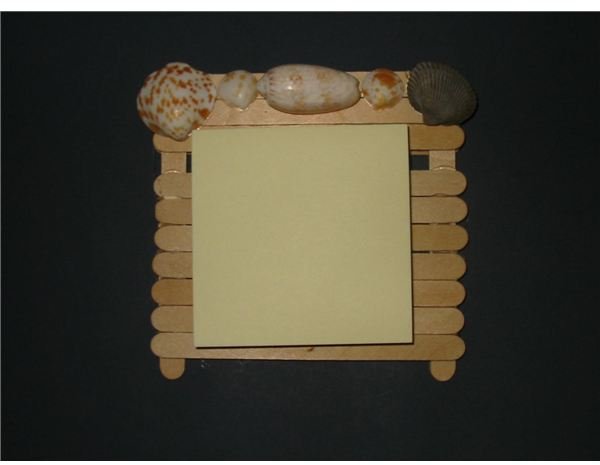 Notepad Holder
This craft can be an excellent gift for parents or to adorn your students' desk areas at home.
For each notepad holder, you will need:
15 Popsicle sticks
Heavy-duty glue or low-temperature glue gun
Seashells or other décor for the top
Procedure:
Place two sticks vertically on the table the width of a Popsicle stick (approximately 4 1/2 inches wide).
Glue 3 sticks side-by-side to the top of the two vertical sticks. Let dry.
Flip this piece over and glue three more sticks to the top of the vertical sticks. This gives you a secure top with a double layer of Popsicle sticks.
Leave a small space blank, about 1/4 inch wide. This will be the place to insert your notepad or Post-it pad later.
Continue down the length of the vertical sticks gluing seven more Popsicle sticks side-by-side until you reach the bottom. Let this dry thoroughly.
Decorate the top portion of this notepad holder with the baubles of your choice. The example shows seashells as a summer theme. You could glue colorful beads, faux jewels, little figurines – the list is endless.
Popsicle Frames (Traditional Craft)
Glue Popsicle sticks into shapes, such as squares and triangles. You can even create a star by laying one triangle on top of another. Glue the sticks together. Trim a photograph to fit the inside of your frame and glue this to the back of the frame. As a variation, you could glue a plain piece of heavy paper in place to be colored, painted or decorated inside the frame. This is an easy project to hang – just attach a loop of yarn or ribbon to the top.
References