Summer Physical Activity Can Help Exercise Kids' Brains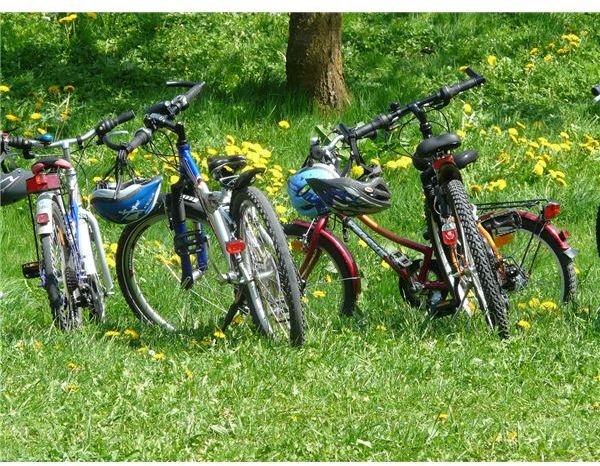 According to the Center for Brain Health, a recent study shows that physical exercise improves memory performance for people of any age.
In a similar study, researchers at the University of Illinois at Urbana-Champaign found a clear association between physical fitness and the brain in 9- and 10-year-old children indicating that not only did physical fitness have a direct link to brain function, but also to brain development in young children. Those who were more fit physically tended to have a larger hippocampus (the area of the brain responsible for short-term memory), and tended to perform better on memory tests than those who were less fit.
Given this information, it is important for kids to engage in physical activity during the school year and the summer months.
Some Good Physical Activities to Enjoy With Kids
The good news is that you do not have to be physical training coach to provide your kids with summer activities to exercise both their brain and bodies. For families who regularly engage in outings, such as canoeing, biking or hiking, this may be enough physical activity to keep things going during the summer. For those who do not, here are a few ideas to help keep your child's level of activity at a healthy level.
Enroll your child in a local sports club or organized sport. Some kids enjoy softball, baseball or tennis during the summer. Almost all kids love to swim, so if nothing else, take kids to the local gym or community pool. Swimming is one of the best activities you can do because it exercises every major muscle in the body.

Take your bicycles to a nearby park or lake so you can explore nature and get lots of exercise at the same time. If you do not live near a lake or public park, ride around the block on Saturdays or other times you have available. Once it becomes a part of your regular schedule, it will be beneficial in many ways, including increased communication and quality time with your kids.

Some gyms and workout centers offer special rates for families. If your local gym offers anything like this, get a summer membership for your whole family and go together frequently.

You can lessons take on numerous sports that your children may enjoy. Ask them what type of sports they are interested in and check out instructors, camps or clubs where they can take part in private or small group lessons.
Finding physical activities in which your entire family can participate and your kids truly enjoy over summer break increases the chances that these pastimes will become fun routines, which will improve your children's fitness level and overall brain function.
References