A Variety of Services
The Traumatic Brain Injury Resource Center is a user friendly collection of necessary support and information. Hospital and physical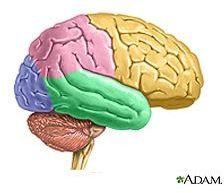 therapy locators help people to find service providers and health care professionals suited to their unique needs. Occupational therapy resources are available to help in the re-learning of function and regaining of independence. These services are associated with work, recreation and personal care because the challenges of traumatic brain injury are evident in multiple realms of life.
Speech and Language services address sight, hearing, reading, writing, memory, attention and conversational skills through professional contacts and practical resources. Trauma specific opportunities for recreation and hobbies are presented as a source of contacts and helpful suggestions for brain injury survivors. This resource is especially beneficial in order to unite people with similar challenges, experiences and hopes for the future. The counseling resources demonstrate the vast impact that traumatic brain injury has across many relationships. The devastating effects influence the individual and family.
The TBI Resource Center provides referrals for marriage and family counselors, psychologists, therapists and behavioral specialists. Residential care locators identify both temporary and permanent placements. Additional services include respite arrangement and sheltered living environments for those still recovering or in rehabilitation. For families feeling lost and overwhelmed, case management referrals coordinate professionals who specialize in the various stages of recovery. Educational resources locate services and provide contacts for educators. These tools are meant to increase knowledge about available assessments, tutoring, in-class support and preparation for a variety of exams, including the General Education Diploma (GED) examination.
Families often struggle to meet the emotional and physical demands of living and dealing with traumatic brain injury. Financial strain can increase the experienced negativity and stress. Planning professional referrals help to develop life care plans, financial forecasts and planning, along with resource management. Government ministries and agencies are highlighted as an access point for additional services and resources for traumatic brain injury survivors and their families. Additional support references include legal services, which provide contacts to experienced brain injury litigators. Opportunities for personal connection, learning and networking are presented as conference notices and chat rooms. The Traumatic Brain Injury Resource Center is not only an educational tool, but also a conjoining mobilizer making experts, various forms of help, empathizers and a variety of personal connections more accessible to the people and families who need them.
Policy & Empowerment
The Brain Injury Association of America is an extensive source of traumatic brain injury policy and legislation. The success of personal advocacy is dependent upon the comprehension of rights and utilization of available resources. The Brain Injury Association of America is described as, "The leading national organization serving and representing individuals, families and professionals who are touched by a life-altering, often devastating, traumatic brain injury (TBI)." This organization creates access to 40 chartered state affiliates, hundreds of local chapters and support groups across the country. The existence of these establishments is a profound reminder that families are not alone in their exhaustive efforts to improve the quality of life after brain trauma has occurred. The site provides the answers to frequently asked questions for both parents and children. Educating parents and children creates a strong alliance to support the advancement of TBI rights and strengthen familial bonds that are often strained by the challenges presented by TBI.
Educational Rights
Knowledge of special education law is critical in order to access or implement mandated services for children with traumatic brain injuries. The Brain Injury Resource Center offers information on education, skills, advocacy, resources, doctors, law and support. The Center advocates on behalf of children with TBI as they experience inhibited learning and emotional control. These impairments increase the need for parent involvement in schools. Increased contact is supported by awareness and understanding of existing mandated educational services. The federal laws are presented and explained on the Brain Injury Resource Center website.
The Education for All Handicapped Children Act of 1975 requires public schools to provide a, "free appropriate public education," for students ages 3 to 21 despite disabilities. This includes individual education plans, an unrestrictive learning environment and right to due process. The Section 504 of the Rehabilitation Act of 1973 requires federally funded public schools to provide educational accessibility and accommodations with the prohibition of discrimination due to physical or mental disabilities. However, these disabilities must cause permanent or temporary limitations on major life activities or the ability to learn in order to guarantee rights under Section 504. The objectives of The Americans with Disabilities Act (ADA) are similar to Section 504, but expand beyond educational settings into the community and workplace.
The Individuals With Disabilities Education Act (IDEA)
The Brain Injury Resource Center also describes the specificities that distinguish The Individuals With Disabilities Education Act (IDEA) from Section 504 and ADA. IDEA facilitates the remediation of barriers to learning, while Section 504 and ADA were designed to eliminate barriers to learning. Federal definitions of disabilities limit the scope of IDEA application. The Center describes at length the IDEA process, along with definitions of IDEA terminology such as related service and supplementary aids. Understanding special education vocabulary leads to better comprehension of the federal law intentions, which potentially heightens the utilization of rights and services by families in need. The website also elaborates on the stipulations of The Family Educational Rights and Privacy Act (FERPA) and the TBI Act of 1996.
Teaching Children To Advocate For Themselves
The Brain Injury Resource Center explains the benefits of children knowing and practicing self-advocacy. Advocacy can be an empowering experience for children with disabilities who often experience a sense of no control over their lives. The website literally defines advocacy, describes why it is necessary and lists the preparation steps to take. Self-advocacy skill builders are available through the website to aid in the identification and defining of problems, designing and implementation of action plans and tracking and measurement of results. The Brain Injury Resource Center believes that these skills will help to identify, resolve and prevent problems. The importance of building expertise is stressed as a method to gain the respect of professionals and increase self-confidence in the advocacy process.
Part of self-advocacy requires keeping record of all forms of communication. The Center recommends asking for professional opinions in writing as a clarification tool that allows for a clear understanding of any agreements that have been reached. The final steps that are especially crucial and challenging for child advocates are the importance of a positive, assertive attitude and the pay off of persistence. In reality, the steps provided are not strictly for children and can serve as a reminder for anyone advocating for themselves. However, the steps are a useful guide and resource for parents who are trying to instill a greater sense of confidence and mastery in their children.
Additional Resources
Brainline.org: Preventing, treating, and living with traumatic brain injury (TBI)
Center for Neuro Skills: TBI RESOURCE GUIDE
The Rehabilitation Research Center For Traumatic Brain Injury and Spinal Cord Injury
This post is part of the series: How the Brain Works
Informational articles about brain and how it relates to special education arenas.