Students with disabilities continue to be more likely to drop out of high school and less likely to attend a four-year post-secondary school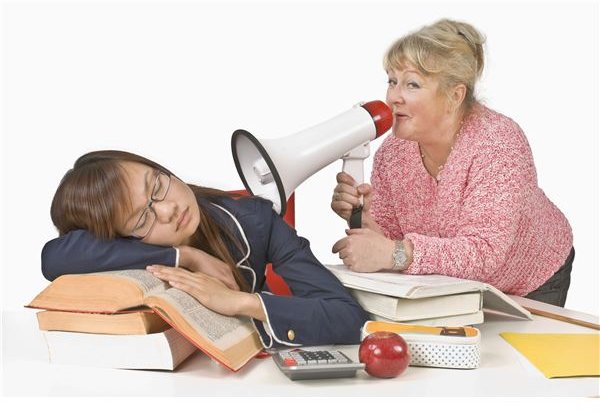 if they do graduate. Compared to students without disabilities, those with disabilities have lower rates of competitive employment and are less likely to live independently. Knowing these startling facts makes developing concrete, individualized transition plans all the more necessary to prepare students who receive special education services for life after high school.
Transition Plans Are Mandatory
In 2004, transition planning became mandatory as part of the reauthorization of the Individuals with Disabilities Education Act (IDEA). As part of a student's Individualized Education Program (IEP) in effect before the student usually turns 16, a transition plan must address post-secondary education options, vocational goals, and independent living objectives. Recreational and social opportunities should also be discussed. The transition plan should be based on an individual's needs, abilities, and interests, and should include a functional vocational assessment if necessary.
How to Make a Plan
Transition planning should involve, first and foremost, the student and her parents. The student has the most important role of sharing her hopes, dreams, interests, and preferences for her future. She should be realistic concerning her challenges, though. Depending on the type and severity of a student's disability, her parents and any close family members should help share their knowledge of her desires, as well as any discussions they have had about her future. Other participants in transition planning for a high school student should include the entire IEP team, other school personnel, community members, vocational rehabilitation counselors, and advocates.
Effective transition planning for a high school student involves activities and objectives that are carried out at school and in the community. Some of these activities and objectives include:
Participating in work-study programs.
Researching careers to identify employment interests and the required education or training.
Completing interest inventories to identify employment-related interests, skills, abilities, and aptitudes.
Working as a volunteer or in an entry-level job of interest.
Researching and visiting local training institutes, community colleges, and universities to learn about entrance requirements.
Going to work with parents.
Observing relatives and friends at work and networking about employment opportunities.
Taking workplace tours and conducting informational interviews.
Participating in assistive technology assessments.
Learning how to use public transportation or paratransit services.
Visiting group homes and exploring community living options.
Understanding how to budget and use money.
Acquiring daily living skills.
Transition planning for a high school student should be a collaborative effort among all involved. Every effort should also be made to include the student in each step of the plan, from identifying goals to locating community resources to achieve independent living. These efforts will promote positive outcomes for individual students with disabilities and lead to successful futures.
References
This post is part of the series: Transitional Planning
Transition Planning for Special Needs Students