Making Game Boards For Students With Disabilities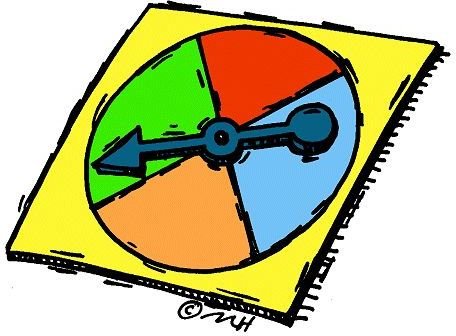 Game boards are a great source of recreation and leisure for children with disabilities. For children with mobility difficulties, it's a leisure activity that does not require too much physical effort and at the same time, provides social interaction. For children with cognitive impairments, it's a teaching technique. Whatever be the reason, game boards are fun, for the teachers, as well as the children. It's a great way to include children with disabilities during play time. So whether you have an integrated classroom, or a special classroom, Game boards are an important part of it. This article provides ideas and tips for making game boards for students with disabilities.
Special Considerations While Making Game Boards
Game boards for students with disabilities need to be adapted according to the needs of the child. When you are making game boards for your classroom, consider all the children who have disabilities, and make boards that at least most of them can play with independently.
Size:
Game boards may need to be large in size to accommodate children with visual difficulties. They may also need to be large so that they can accommodate large counters, which children with hand function difficulties may require.
Simple boards:
If children have cognitive difficulties, they need simple game boards. Some ideas are given below. Game boards need to be durable.
Water proof:
Consider laminating them so that spills or drool can be easily wiped off.
Modified counters:
For children with hand function difficulties, you can modify counters by extending their height and increasing their width. You can use common household items like old marker caps, bottle caps etc. to make counters. You can even provide a variety of different shaped and sized counters in the game to allow for children with different needs.
In some cases, Velcro or flannel on the board and the bottom of the counter may help children from dropping the counters in the middle of the game.
**
Dice and timers:
Dice can be very complicated to use for children with hand function or cognition difficulties. Instead try using a round board with a spinner like shown in the picture, or make your own large sized dice with numbers and dots on them. For games that require you to measure time use a sand timer.
Materials Required
Materials required for making game boards are very basic. All you need is some thick card, white paper, paint, markers, ruler and lamination rolls. You can also use Velcro and flannel if you need.
Ideas for Game Boards You Can Make:
So here are some ideas you can use to make game boards for your classroom
Games for children with physical difficulties and visual difficulties:
Checkers with modified counters: Make a large sized board for children with visual impairment. Make sure all the counters look and feel different from each other.
Chess with modified counters and a large board
Snakes and ladders with a large counters and a large board
Read this for more ideas on adapting games for children with visual impairment.
Games for children with cognitive difficulties:
Snakes and ladders with numbers 1 to 20
Shape matching game: make a number of shapes like circles, triangle, square, and hearts. The child has to throw a dice or spin a spinner that has shapes instead of numbers. The child has to choose the right shape and place it on the board.
Animal noises game: child has to spin a spinner. The spinner has different animals on it. The child has to make the noise/ sound made by that particular animal.
Performance game: Make a path from one end of the board to another. Draw a boy on one end and a house on the other. Divide the path into small blocks. Color some boxes red, some blue, some green, and some yellow. The children have to throw the dice and move the appropriate number of blocks. If they land on a red block- they have to sing, blue- dance, green- say a story or rhyme, and yellow- they don't need to do anything.
These are just some ideas to get you started on your game boards for students with disabilities. Come up with your own ideas based on your lesson themes and learning objectives. Making game boards that are accessible to all can be fun and challenging. Make sure you modify it to ensure that everyone in your class can enjoy it. You can also introduce non - competitive games in your classroom. Look no further than Bright Hub for toys for students with disabilities.
Image credits:
Mark A. Hicks/Discovery Education/https://school.discoveryeducation.com/clipart/clip/gamespinner4c.html