Tips for Teaching Nutrition in Your Special Education Classroom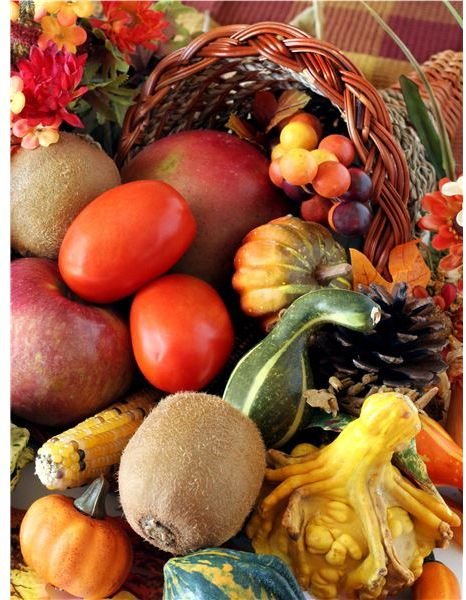 Teaching the Food Pyramid
To teach nutrition lesson plans for learning disabled students, begin by discussing the importance of good nutrition. Display a copy of
the food pyramid in class. Discuss each section of the pyramid. Ask students to name the sections of the food pyramid and the number of servings needed in each section. Explain how we need to eat more foods included in the wider sections, and limit our eating of foods in the narrower sections.
Use Websites
Emphasize fruit and vegetable sections and the number of servings needed. Ask students to name and describe their favorite fruits and vegetables. Then, guide students in visiting Dole's website to learn more about fruits and vegetables. Have students play the games to learn specific facts. Ask students to bring pictures of fruits and vegetables from magazines and grocery store ads. Display their pictures on a bulletin board pyramid, with the students telling you the correct sections in which to put the pictures.
Log on to InteliHealth for students. Help them choose a response to the number of servings in each food group they eat on a typical day. Compare their pyramid to the recommended food pyramid.
More Activities
Assign pairs of students to create a newsletter about what they have learned regarding fruits and vegetables. Ask students to describe what they have learned about fruits and vegetables and have them put pictures of fruits and vegetables in the newsletter. Let students work on the newsletter as much as possible without becoming frustrated. When necessary, allow students to dictate what they are contributing. Ask a paraprofessional or a volunteer to assist with this activity, if possible.
As a class, prepare a slideshow presentation on nutrition using information discussed in class. For each slide, ask each student to contribute one fact he or she has learned. Have students choose the clip art from ABKLDesigns.com that will be inserted in the slide show. This will help you evaluate learning.
Students should be allowed to view the completed slide show. Assess students' knowledge of the food guide pyramid afterward.
Nutrition Is Critical
In implementing these nutrition lesson plans for learners with disabilities, teachers will explain nutritional guidelines and lead activities that describe healthy eating habits. Students will be able to identify the food pyramid, tell how many servings of each food group they need daily, and discuss their favorite fruits and vegetables. Students will also use the Internet to learn more about fruits and vegetables.
Teaching students with learning disabilities about nutrition is more critical than ever. Students who learn about proper nutrition and how to eat right will perform better in school and in life.