Reading Intervention Ideas: Activities For a Resource Room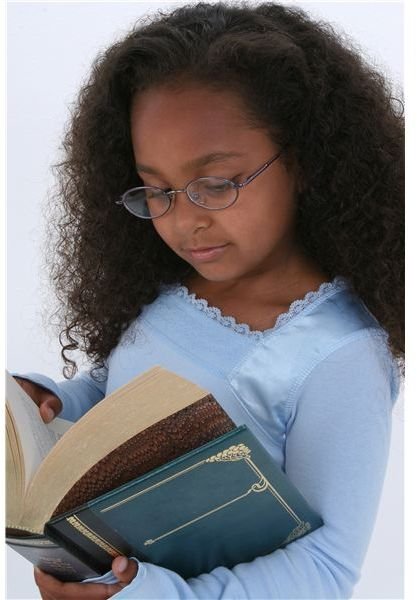 Evidenced-Based Reading Instruction
Although many different reading intervention ideas for a resource room exist, it is important to select interventions that have some level
of success for the population of students in the resource room. These interventions may be found through research, professional organization recommendations and resources such as the Institute for Education Sciences What Works Clearinghouse. Evidence-based instruction suggests that research exists supporting an intervention as successful for a particular group or objective. Multiple levels of evidence exist, with the highest being a double-blind, random assignment study, with a control group of similar students who did not receive the intervention. This often does not exist with reading interventions, as it could be unethical to not provide a reading intervention to students.
Phonemic Awareness Activities
Phonemic awareness is a set of skills that provide an individual with the ability to manipulate sounds in words–and it also refers to the understanding that letters or characters represent sounds. Additionally, individuals with strong phonemic awareness skills tend to develop early reading success compared to peers without phonemic awareness skills.
Although a variety of activities are available for promoting phonemic awareness, one program that provides some positive gains is the Lindamood Phonemic Sequencing program. This program is reported as potentially positive by the Institute for Education Sciences (IES), and targets oral motor movements to produce sounds. It also provides instruction in decoding and spelling skills. A second program, with four studies meeting IES criteria, is the Peer-Assisted Learning Strategies program, researched most often by Fuchs and Fuchs. Although this method targets multiple reading skills, one activity that can be implemented with small groups of students, or pairs, targets phonics fluency. Students identify sounds letters make, as prescribed in the program, and praise from peers is included in this activity.
Less formal activities to target phonemic awareness include activities involving rhyming, sound discrimination, syllable splitting and phonemic manipulations such as blending, segmenting and replacing sounds (University of Oregon). Activities may involve using auditory prompts such as a CD of instructions (i.e., "What sound is at the beginning of cat? /k/") or the use of manipulatives. Building blocks can be used to represent each sound in a word, and visuals such as game spinners may be helpful to target rhyming words. With blocks, one letter or sound can be written on each block to build or manipulate words. With a spinner, the rhyme can be written in the center with multiple onsets identified by the colored or numbered areas (i.e., -at in the center with /k/, /h/, /b/ and /r/ on the outside). These activities create concrete supports for phonemes and build familiarity with modifying language.
Decoding Activities
Decoding skills often rely on phonemic knowledge and are the ability to identify unknown words. Decoding skills are often tested using nonsense words that do not have a meaning, to determine if the student can truly pronounce an unfamiliar word. Decoding skills can be supported using any number of evidence-based curricula, such as Reading Mastery, Ladders to Literacy or Reading Recovery. Overall, the IES identifies 11 different programs with some research support for decoding skills. Nonsense words can be used to target decoding instruction. Additionally, decoding instruction often relies on strategies such as covering parts of a word, looking for familiar sets of letters and blending sounds to create a word.
Comprehension Activities
Eleven different programs targeting comprehension were identified by IES, with 10 showing positive research support. Formal curricula target comprehension often. Less formal comprehension activities include creating concept maps, picture walks and building a connection to existing knowledge. Additionally, comprehension can be targeted by questioning, both from a teacher or peer, but also internally by the reader. Strategies such as SQ3R exist to support comprehension for older students, but ultimately, activities will vary based on the type of text and the level of reader. Often reports, presentations and summary activities are used to target comprehension with older students. For younger students, sequencing activities, retelling of stories and acting out stories with puppets or props are all supportive of developing comprehension. Comprehension can be assessed using an Informal Reading Inventory, or Developmental Reading Assessment. These assessments not only identify the level of reading ability a student has, but also the comprehension skills presented at each level of reading (independent, frustration and instructional).
References
Comprehension Activities on Bright Hub Education by Sharilyn Rose.
Light, Janice and McNaughton, David. "Literacy Instruction for Individuals with Autism, Cerebral Palsy, Down Syndrome and Other Disabilities" at Pennsylvania State University.
Phonemic Awareness at the University of Oregon.