Writing Letters in Spanish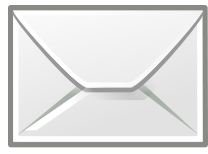 Writing letters in Spanish is a funny activity for your students. This exercise will not just help them learn the basics on how to use the standard beginnings and endings for letters, but they will also learn how to express ideas on the paper and build correct sentences in Spanish.
Your students may think writing a letter is not as common as some years ago, when sending an e-mail wasn't as usual as today. No problem! Tell your students most of the Spanish expressions we are going to use to write our letters are also very common when writing an e-mail in Spanish. (And this could be the first step to a pen pal program!)
This activity lasts from two to three days, which makes it a perfect project, if you are teaching a "fast class".
Starting our activity
Day 1
Give every student a list of common vocabulary and expressions used in letters. (You can download this Word document.)

Explain in class the basics and forms of writing a letter in Spanish. Do also mark the difference between formal and friendly letters, although this activity will be focused on the second type of letters.

Tell your students their Spanish letters will have a minimum of 150 words.

Make groups of two students.

One student (let's call him/her "Student A"), will write a letter to the other student in his/her group ("Student B").

Give all the students a list of possible subjects.
For example,
- Thanks for my birthday's present.
- I am on vacation, and this is what I'm doing.
- I watched the movie you recommended me and I enjoyed it. Thanks!
- I know your grandmother is ill. I hope she gets better soon.
- A letter to your pen pal in Spain.
- A love letter!
Ask all your ("Students A") to prepare their letters at home.
Day 2
The following day, at class, ask every "Student A" to read his/her letter, so that the rest of the class can give him/her opinions or advice on how to improve it .

Now, every "Student B" will translate the letter received from "Students A" in class, with the help of "Student A", the student who first wrote the letter..

Ask every "Student B" to write an answer to his/her letter. Again, the minimum length will be 150 words.
Day 3
This is the writing letters in Spanish last day. Every "Student B" will read his/her answer to the letter from "Student A".

As a final activity, students will also have to write on an envelope all the necessary information so that the letter can reach the addressee.
For more fun, in your Spanish classroom, consider adding some Spanish jokes, or Spanish Tongue Twisters to your curriculum.
Downloads
To download the Word document with the Spanish expressions and vocabulary used in friendly letters, click here.
For additional material on writing letters in Spanish, see this article: Common Formulas for Beginning and Ending Spanish Letters
References - Wikimedia Commons
Writing letters in Spanish - envelope
This post is part of the series: Spanish Vocabulary
This Spanish music vocabulary is great for use in your Spanish classroom!