All Things Irish: Over 15 Resources on Irish Language, Phrases, Clipart, and More!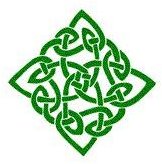 The Irish Language
Looking for some resources for your classroom? Enjoy these articles on all things Irish, including the Gaelic language, fonts for your computer, Irish food for your table, lesson plans and crafts, templates and clipart for stickers.
Irish Elements for Scrapbooks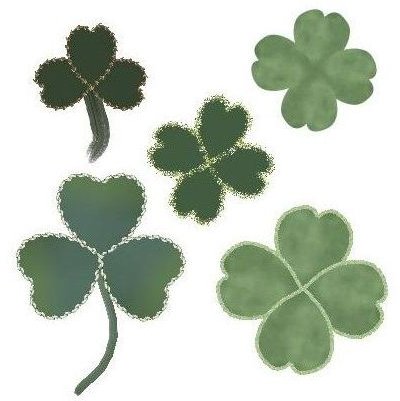 In an interesting photography article, Michele McDonough looks at Making Clovers in Digital Scrapbook Artist, and in the media gallery, there are free clover images to download for your own scrapbook projects with Digital Scrapbook Artist. She describes how to use shapes in the program to create both three- and four-leafed clovers and incorporate them on your scrapbook pages.

For those scrapbook enthusiasts out there, Great St. Patrick's Day Scrapbook Backgrounds, has some fun and attractive scrapbook backgrounds, including a very pretty green rose with clover. There is also a pot of gold and a ruffled or layered clover.
Celtic Clipart and Leprechauns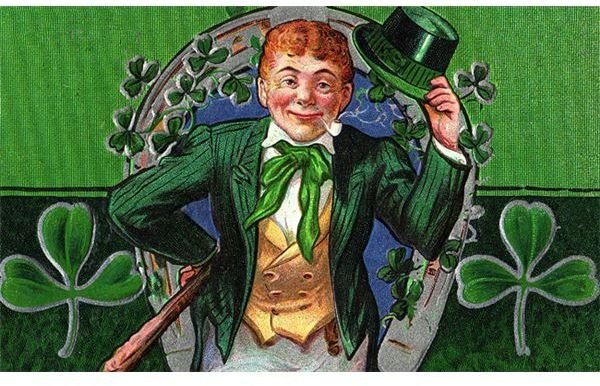 In an article by Tricia Goss, you can find the top 10 sites for free leprechaun clipart, ranging from very whimsical drawings and images to a reproduction of an antique postcard from Karen's Whimsy.

Another collection of free resources for St Patrick-themed clipart is in Amber Neely's article. She lists several sites, and recommends the surprising variety found at Microsoft Office's collection, including a mug o' green beer.

There are collections of celtic glyphs and symbols suitable not only for March 17th but for any other occasion where an intricate celtic symbol might be appropriate. One very attractive one a celtic cross drawing by Cari Buziak.
Fonts and Templates
Looking for free or selected premium resources to help create the perfect invitation, handout or flyer? Bright Hub has published a number of articles to help you feature Irish motifs in your creates. In Publisher Templates for St. Patrick's Day Laura Jean Karr explains how Microsoft Pulisher has templates to allow you to create St. Patrick's Day party invitations, different stickers with Irish themes, and even stationery.

In Four Free St. Patrick's Day Fonts, Thursday Braum gives links to fonts such as Leprechaun Hats and the AEZ St Patricks Day. In her article Four Free Celtic Fonts, she gives links to four elegant Celtic fonts, for an Irish mood on days other than March 17th. Some of the fonts are the uncial Aon Cari Celtic, Spiral Initials, which adds a spiral symbol to the first letter of every capital, and Perigord, which is a little easier to read if you want to use the font through your whole document.

Laura Jane Karr also wrote Premium St. Patrick's Day Fonts, a resource for additional Celtic fonts that you can purchase.
Lesson Plans and Activities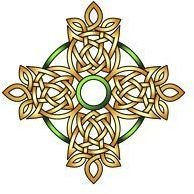 There are a number of St. Patrick's Day-themed lesson plans, activities and units available to teachers in the elementary grades.
Alyssa Ast writes about a St. Patrick's Day Scavenger Hunt where children can follow shamrock shaped clues around the classroom to learn about history and participate in St. Patrick's Day activities.

Marlene Gundlach writes about Celebrating St. Patrick's Day for grades K-2, and includes craft ideas. Jacqueline Cataldo gives ideas about bringing an Irish flavor to every lesson of the day in her St. Patrick's Day Lesson Plan. She has ideas for history, a reading list, geography, and arts and crafts.

Also in K-12, ARobin writes about Celebrate Culture: Ireland, with information on facts, legends, art, activities, music, and vocabulary for Ireland – a lesson that could be given on any day of the year.
And now, as you go to plan your own Irish celebrations, we'll leave you with this final blessing: May your troubles be as few and as far apart as my Grandmother's teeth!
References
All images and content are from Bright Hub Education and Multimedia articles. References can be found on the articles linked to above.